And would you believe it he had smeared tomato ketchup on his face and lay sprawled on the road with his bike overturned, near him?! The aunt who was horrified ran to the 'accident' spot and broke into tears, before Danish eventually got up to say it was a prank! Look at the destiny of this young YouTuber, he indeed died prematurely in a road accident!
Danish who passed away last week in a road accident on the Vashi
highway
, continues to be the talk of the town. There is still a huge amount of disbelief that he is no more. This morning
we brought you the story of his Insta account having disappeared
. And then you must have read the entire comprehensive coverage that we have done on this tragedy, which only enforces the fact that fate is so often cruel.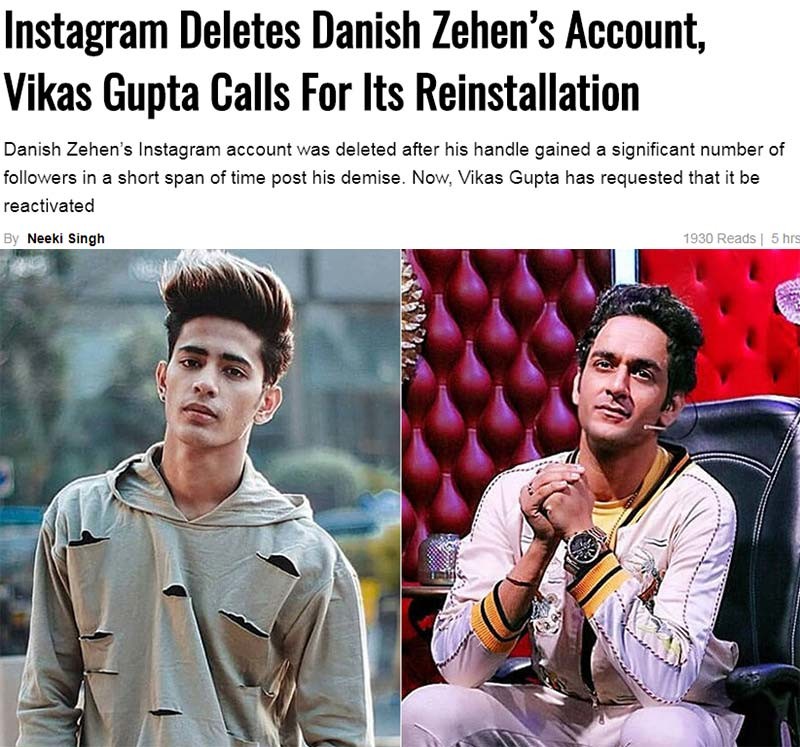 The joke played on the aunt was told to us by Danish's close friend who has given us a SENSATIONAL HEARTBREAKING EXCLUSIVE INTERVIEW. We request you to stay on SpotboyE.com to hear it and read it. There are some startling DISCLOSURES in that interview. Our deepest condolences are with Danish's parents and brother (who has flown in from Saudi Arabia).



Image Source:- Instagram/danish__zahen, dailyhunt