Kapil Sharma Made A Joke Of Himself Over Sunil Grover's SpotboyE Interview
Kapil Sharma is a victim of a controversy of his own doing. Refusing to take a bit of constructive criticism and a bit of grace from Sunil Grover, the TV comedian is raising too many questions about himself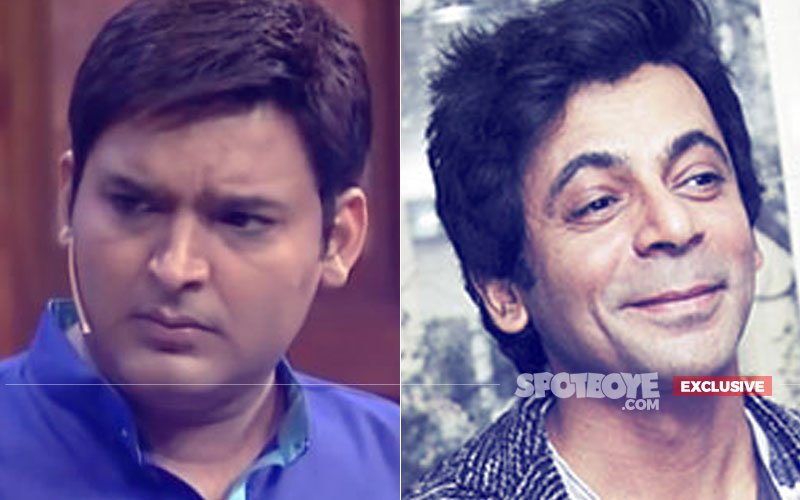 Kapil Sharma's bombardment, from his Twitter Handle on Sunil Grover over what he told SpotboyE.com in an EXCLUSIVE interview that we carried last evening, has raised eyebrows.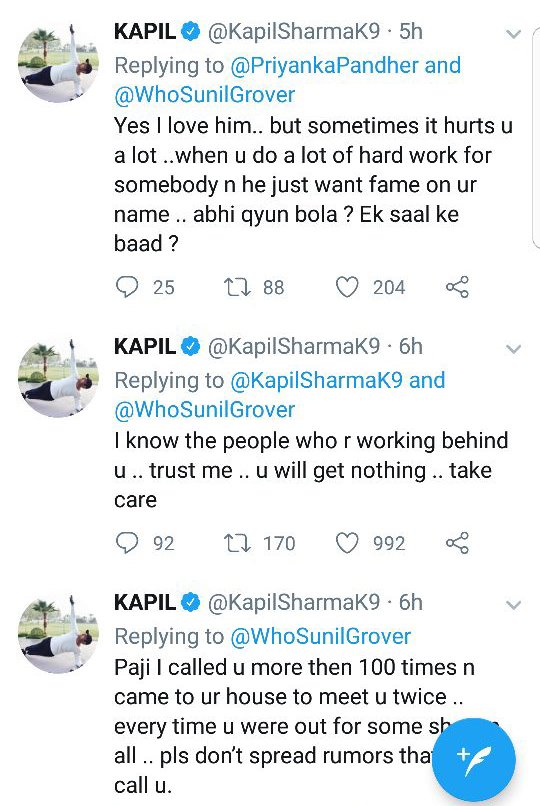 Kapil Sharma Tweets About Sunil Grover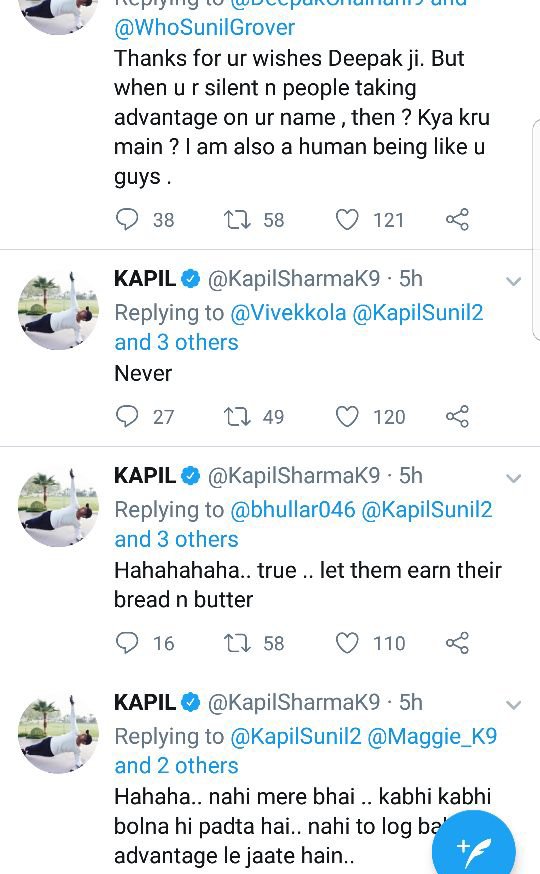 Kapil Sharma's Series Of Tweets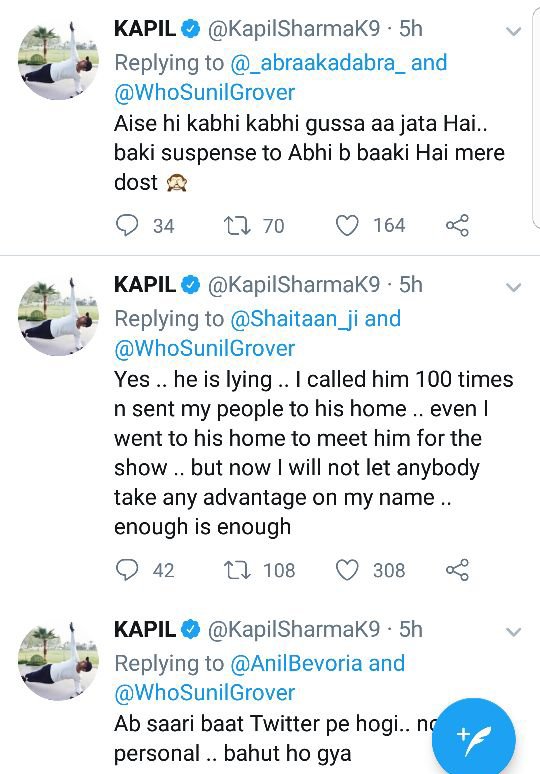 Kapil Sharma's Twitter War With Sunil Grover


We do not know if his reaction stems from oversight / prejudice/ or because English is not his first language.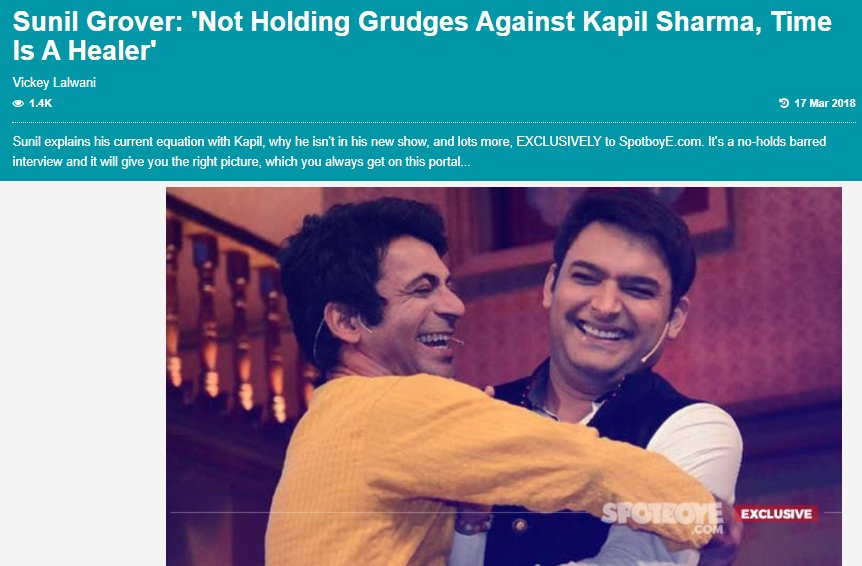 It may have been a big embarrassment to Kapil when he woke up this morning, especially to see a couple of Twitterati hinting that he tweeted the barrage because he was presumably under the influence of drinks.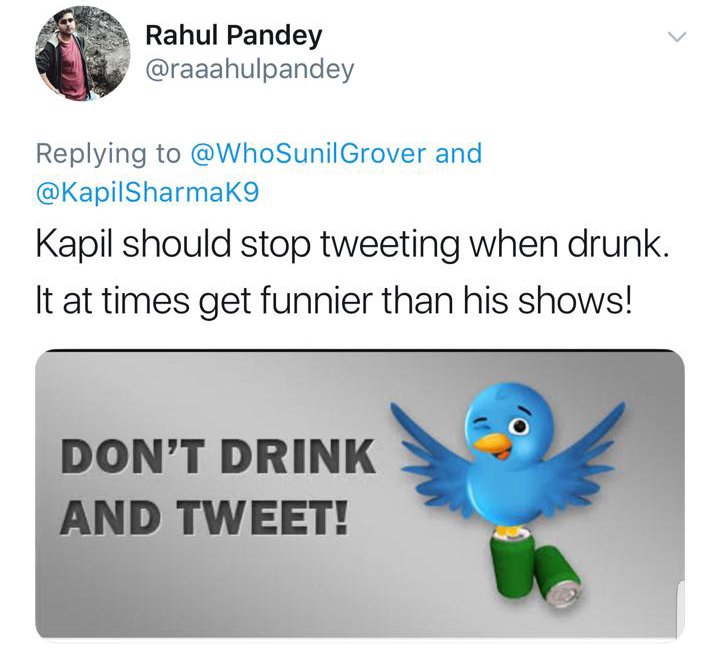 Twitteratis Responding To Kapil Sharma's Tweet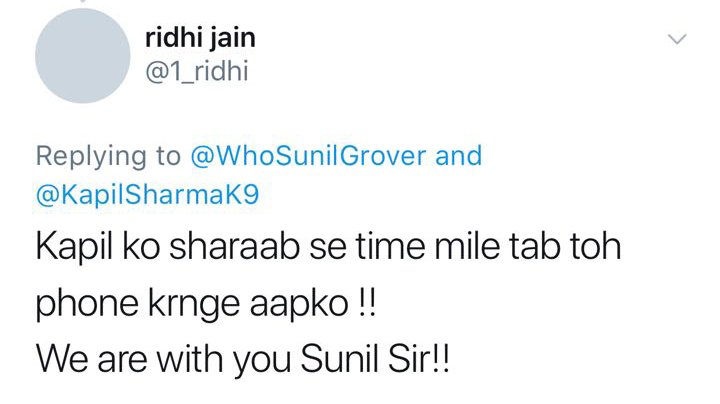 Twitteratis Responding To Kapil Sharma's Tweet


All said and done, it has been a case of "putting your foot in your mouth" and Kapil has made a big joke of himself in the TV and janata circles.
FYI, he deleted at least two tweets which we reproduce below: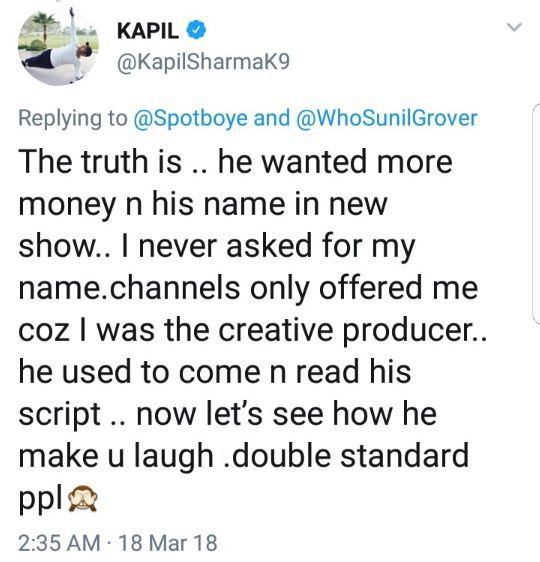 Kapil Sharma's Deleted Tweets


Kapil Sharma's Deleted Tweets

Tongues are wagging that it is good that Sunil was not asked to do FTWKS. If Kapil's reaction to a mere interview can be so vicious in contrast to Sunil's graceful quotes in the SpotboyE.com interview, what would he have done if there had been a strong difference of opinion with Sunil on his new show- and when two people work together both cannot always be on the same page.
While it seems that Sunil has decided to keep quiet at least for now, everyone was closely watching how will Kapil respond after he indeed realises and feels the embarrassment that he has caused to himself. A few minutes back Kapil has responded with yet another immature tweet: The thing is u r smarter then me. u know when n how to play .. n I am a dumb emotional.

Kapil Sharm'a Latest Response To Sunil Grover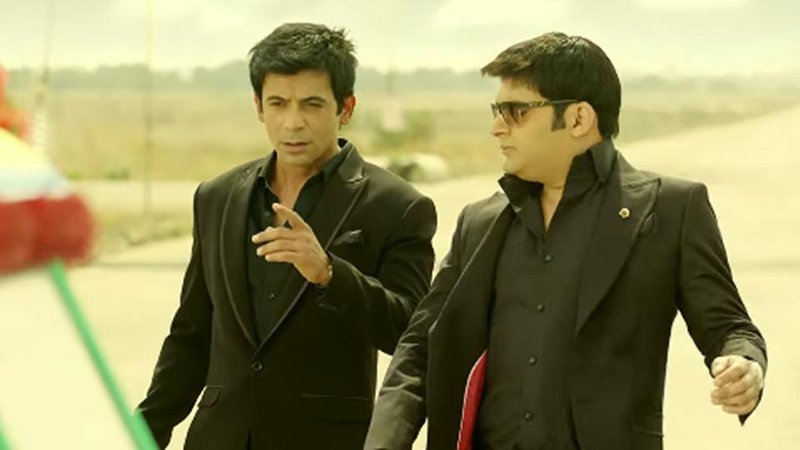 Kapil Sharma And Sunil Grover


We are sure that Kapil has no support system around him to guide him correctly on how to think and what to write.
Just a thought: How will Kapil's fans take to this controversy? What we mean is, will it have a bearing on the ratings of his FTWKS?
And just one more thing: Wouldn't it be interesting to know how the broadcasters of FTWKS, Sony, have taken to Kapil's harakiri?
We had termed this article as sermon in our previous stories during the day Kapil, but can you just read between the lines and consider it as a piece of advice from your well-wisher? We have, more often than not, enjoyed you on television. Can you try and get your old innocence and smile back?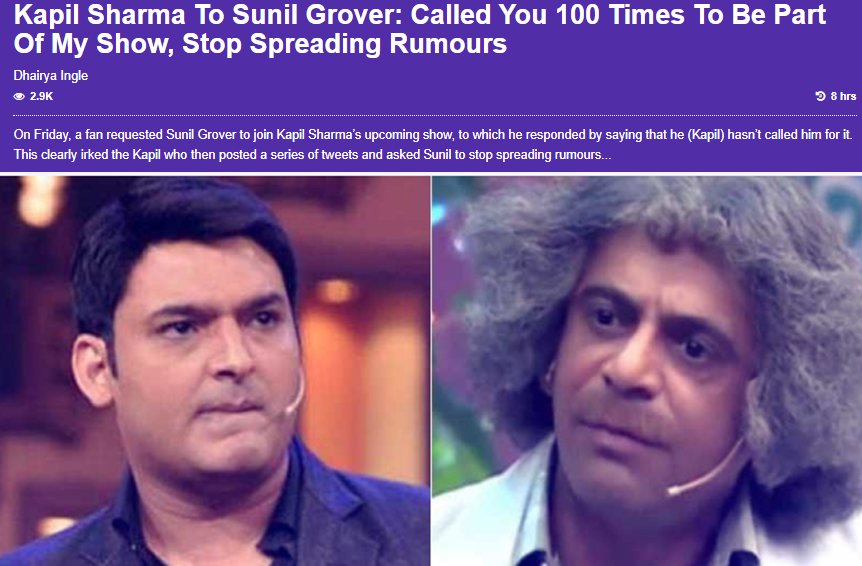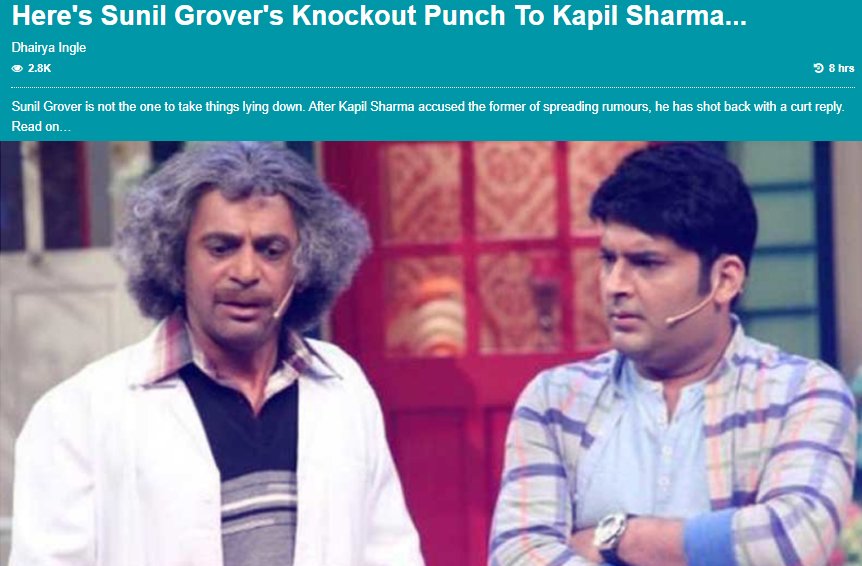 Image Source: Manav Manglani, instagram/kapilsharma & instagram/sunilgrover