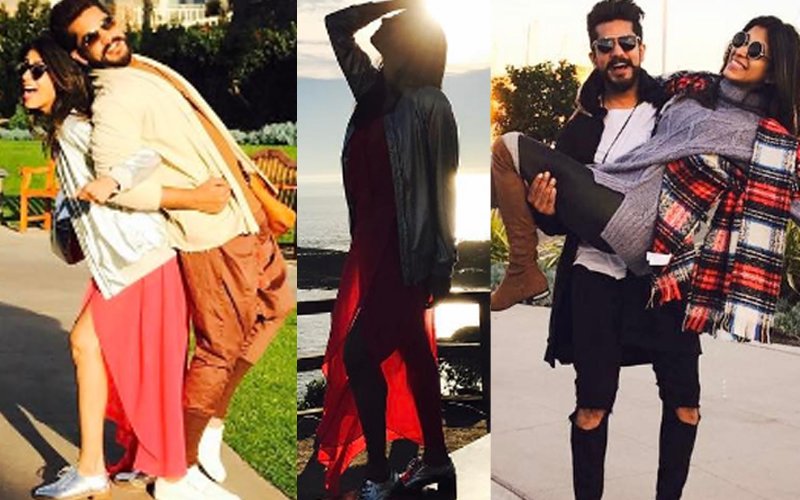 After a fairytale wedding, Kishwer Merchant and Suyyash Rai are enjoying a long honeymoon in California. We had given you all the details of their planned trip.

It was Kishwer who chose the destination. She had a valid US visa with a quickly approaching expiry date which she hadn't used before. So before it became invalid, she wanted to head to the country and explore the beautiful state of California.

And like their wedding, which had its trending hashtag of its own, #SukishkiWedding, the couple are sharing all their Californian adventures on Instagram. Take a look:


From a sunset at the Laguna Beach to shopping sprees and a game of basketball, Suyyash and Kishwer are doing it all.

The couple also enjoyed a wine safari in Malibu and the couple have posted plenty of loved up pictures of their American sojourn.


The couple have travelled to cities like San Diego, Los Angeles and San Francisco among many others ever since they left India on January 26.

The two were supposed to go to Las Vegas to celebrate Suyyash's birthday on February 3, but there has been a change of plan. Suyyash is beginning the shoot of his show, Ek Tha Raja Ek Thi Rani, and thus they are cutting short their vacation and are returning back to Mumbai on February 4.





Image Source: instagram/kishwersmerchantt