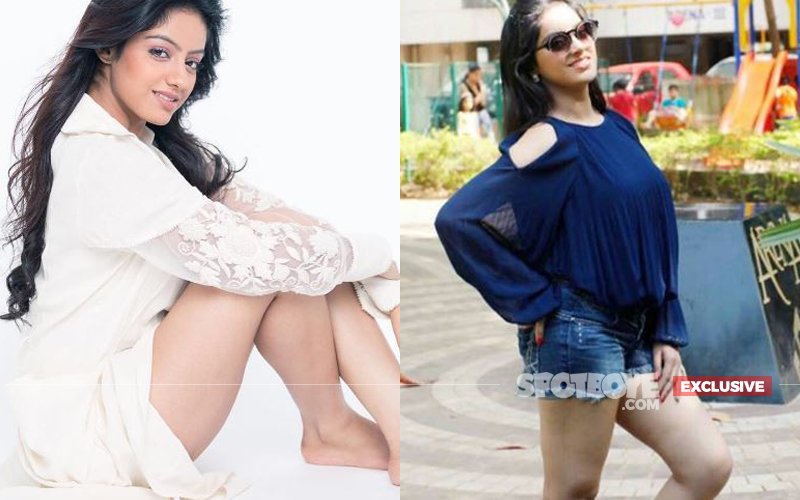 She is expecting her first baby. She had happily spoken to us on January 17 and needs no stress, but the producers of Diya Aur Baati Hum have taken the pregnant Deepika Singh- whom they once doted on- almost to Court. A legal notice has been sent to Deepika saying that she has 'defamed' them by passing 'derogatory remarks'.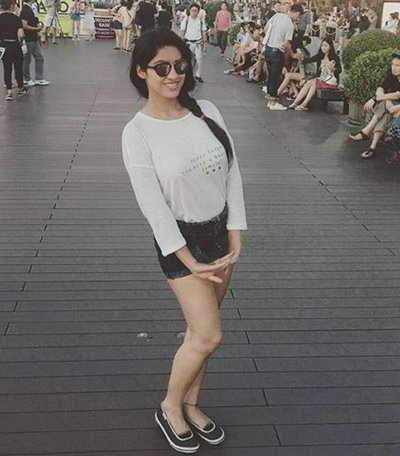 Image Source: instagram/deepikasingh

A copy of the same has been sent to even her parents' house in Delhi.

Ruthless audacity.

When the going is good, we love the people who make it happen. When the going is not good, we even go to the extent of disowning them leave aside being irrational and cruel.

That's exactly what is happening at the office of Shashi-Summet Productions, who produced Diya Aur Baati Hum. And why? Just because they think that Deepika has spoken to the press and tarnished their image!

On December 22, 2016, SpotboyE.com had brought you the story on the latest update on the Deepika fiasco. Shashi and Sumeet have been showing no signs of paying their concluded show's leading lady (who played Sandhya Raithi) her outstanding dues of Rs 1.14 crore (90 lakh her acting fee + 24 lakh interest)--- but instead demanded her to pay Rs 16 lakh to them.

The legal notice sent by them also demands Deepika to cough up the 'monetary loss which they have suffered'.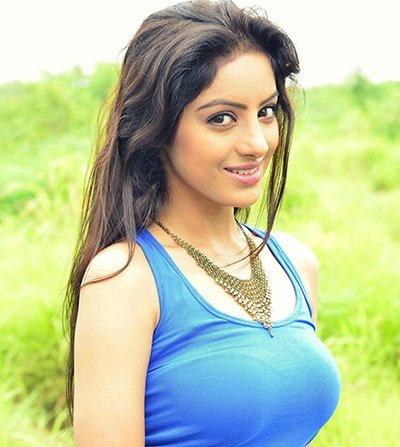 Image Source: tvstars

On November 27, SpotboyE.com was also the first to break the story of Deepika having been not paid her dues of Rs 1.14 crore.

A bill of Rs 1.14 crore had been sent to the producers by Deepika. Shashi and Sumeet wanted her to take only Rs 67 lakh instead. In fact, this was what even their company's associate producer Sheetal Somani had confirmed with us then: "Look, let me tell you exactly. We want to deduct (READ THE WORD DEDUCT, SHE DIDN'T SAY DEMAND) Rs 16 lakh as far as Deepika is concerned because she was reporting late on our sets. I think she has taken the matter to CINTAA (Cine & TV Artistes Association) already and we shall take legal recourse."

And then, in a sudden turnaround, Shashi & Sumeet sent a DEBIT NOTE of Rs 16 lakh to Deepika. This tantamount to she having given them losses of Rs 130 lakh! Due to her latecomings? And they were quiet all along and shooting with her? LOL.

To repeat: Deepika did come late on the sets of Diya Aur Baati Hum sometimes, but that's because the show's leading man Annas Rashid often turned up 6 hours late. For a 10 am call time, Anas reported at 4 pm. What should Deepika do on the sets when her co-star (Anas) in the frame is not around? Our top source from the TV industry says that, on other occasions, Deepika would often be cooling her heels and not a single shot could be picturised because things were in sheer disarray.

On her front, Deepika is braving it out and still not reacting. We called her spokesperson who said categorically, "We do not wish to speak on this matter at all."

On the other hand, Shashi, Summet and Sheetal chose to remain totally mum, despite our repeated calls to them since yesterday afternoon till the time of going online today. Guess, some people never react on time. And when they react late, they actually overreact. Phew!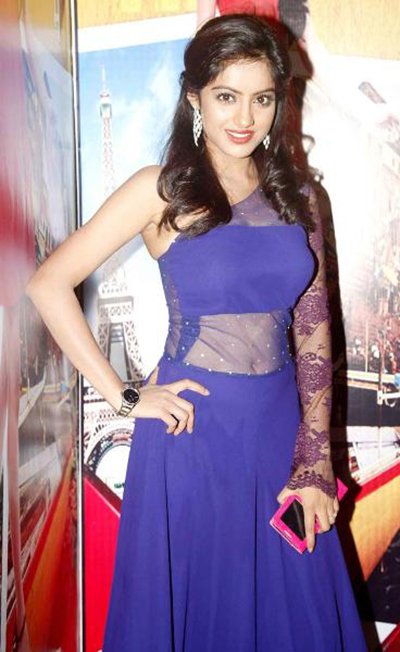 Image Source: starsunfolded

When contacted, Amit Behl, (Chairperson, Dispute Settlement Committee, CINTAA) confirmed the development in the fight in question and said, "Yes, Deepika was in a dispute with Shashi & Sumeet. Or rather, is. And yes, Shashi & Sumeet have sent her a legal notice saying that she has sullied their reputation by passing inflammatory and derogatory remarks against them."

A source says, "Shashi and Sumeet should have resolved the matter through IFTPC. Bigger and more complicated matters than these have been resolved by IFTPC."

Adds the source, "It's a very messy fight. Shashi and Sumeet should have realised that Deepika is in a precarious state. It is very unfair, and this is nothing short of torture."

FYI, Sumeet had chucked the IFTPC meeting which happened about 10 days back. Clearly, he didn't want to resolve this through IFTPC. The matter then came up in another meeting which happened earlier this week, which made Shashi and Sumeet's intentions clear.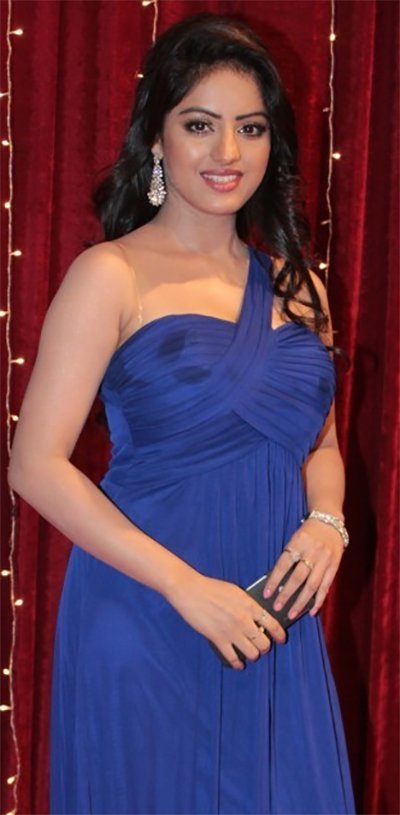 Image Source: nyoozy

We told you on December 22 that Deepika was even hospitalised for 2 days when she happened to swallow ink during a particular shoot in Diya Aur Baati Hum, and she has slogged for 12-15 hours a day on her shifts. Besides, a lot of sh** was being spoken on the sets when she fell in love with the show's director Rohit Raj Goyal, who then therefore decided to leave the show. It was being said that he was being partial to Deepika, but that was a fallacy as Deepika was the protagonist who was anyway required for most scenes in the show. We had also told you that somebody from the unit of Diya Aur Baati Hum had linked her up with Annas during the shoot sometime ago, and she was very upset about it.

Says Behl, "As far as I know, Deepika was hospitalised 4 to 5 times (Gosh!) during her stint in Diya Baati Aur Hum. Ek baar ink ka incident hua tha. And then, there were cases of over-exhaustion, which happens to many lead protagonists when they shoot extensively for their show."

Adds Behl, "J D Majethia (Chairman of IFTPC) is supposed to speak to Sumeet and get back to us. If Shashi-Sumeet do not budge, Deepika would have to get her lawyer in and go legal as well. That would take the matter to the Court, and therefore, out of our hands."

By the way, Shashi & Sumeet, where are the defamatory and derogatory remarks that Deepika made against you? Hallucination, thy other name is Shashi-Sumeet.


Thumbnail image Source: instagram/deepikasingh