Rajeev Sen Spends QUALITY Time With Zaina After Estranged Wife Charu Asopa Complains Former Doesn't Come To Meet Their Daughter- Watch VIDEO
Rajeev Sen took to Instagram to share an adorable video with his daughter Zaina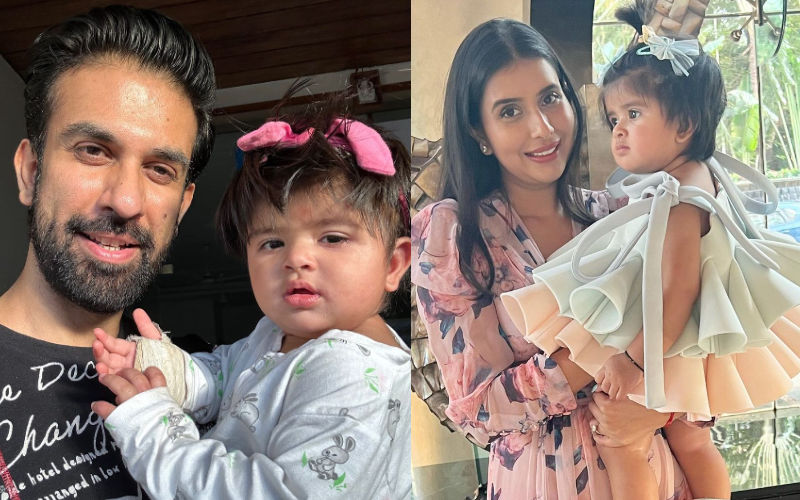 TV actress Charu Asopa and Sushmita Sen's brother Rajeev Sen have been in the limelight for their messy separation. From accusing each other of infidelity and domestic violence to claiming that the other is using their daughter Zaina for views on their respective YT channels, they have been in constant war of words. The estranged couple has been washing the dirty laundry in front of the audience for a long time.
For the unversed, Rajeev had spoken about how Charu doesn't let him meet Zaina, to which through her YouTube video, Charu had claimed that she never stopped her ex-husband to meet their daughter. She had said, "I have told him on messages, I have told him face to face as well, his family knows this too, that it is only mine and Rajeev's relationship which is broken. Ziana's relationships are still the same with her father, grandfather, and grandmother. I am not separating Ziana and Rajeev. In fact, if he would take the legal route, he will get the permission to meet Ziana only once or twice a month, but I have told him he can meet her whenever he wishes."
ALSO READ: OMG! Rajeev Sen And Charu Asopa To OFFICIALLY Get A Divorce? Former Says, 'Everything Is Ready, We Just Have To Sign It'
Charu and Rajeev got married in 2019 and have since taken a break twice due to personal issues. They had decided to give their marriage another chance for their daughter Ziana, but if their recent interviews, confessions and allegations are anything to go by, all their efforts seemed to be in vain. The blame game between the estranged couple is reaching new heights of controversy every day, and it will be an awaiting battle to see how unscathed the estranged couple emerges from this continuous back and forth.
Image Source: Instagram