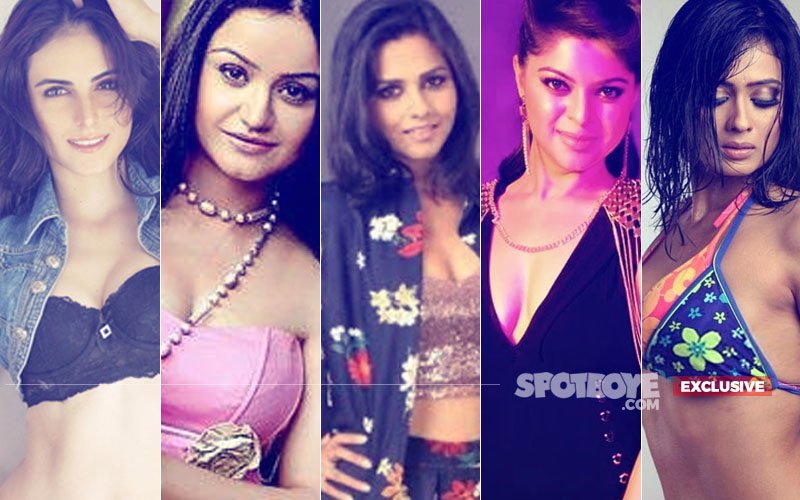 Bigg Boss ex-contestant Mandana Karimi has been in the news for wrong reasons. SpotboyE.com condemns people who abuse and hit the ladies. It is a crying shame that this menace, yest it is a bloody menace, does not end- and in fact, continues to grow in India.
Who will hammer in the heads of spineless, uncouth and aggressive families that they need to back off?
We have been repeatedly coming across victimised married women in our day-to-day life, some of them belonging to Bollywood and TV world.
Listing 5 TV actresses who were in bad marriages of domestic violence:
MANDANA KARIMI (separated from Gaurav Gupta):
In Mandana's words to Mumbai Mirror: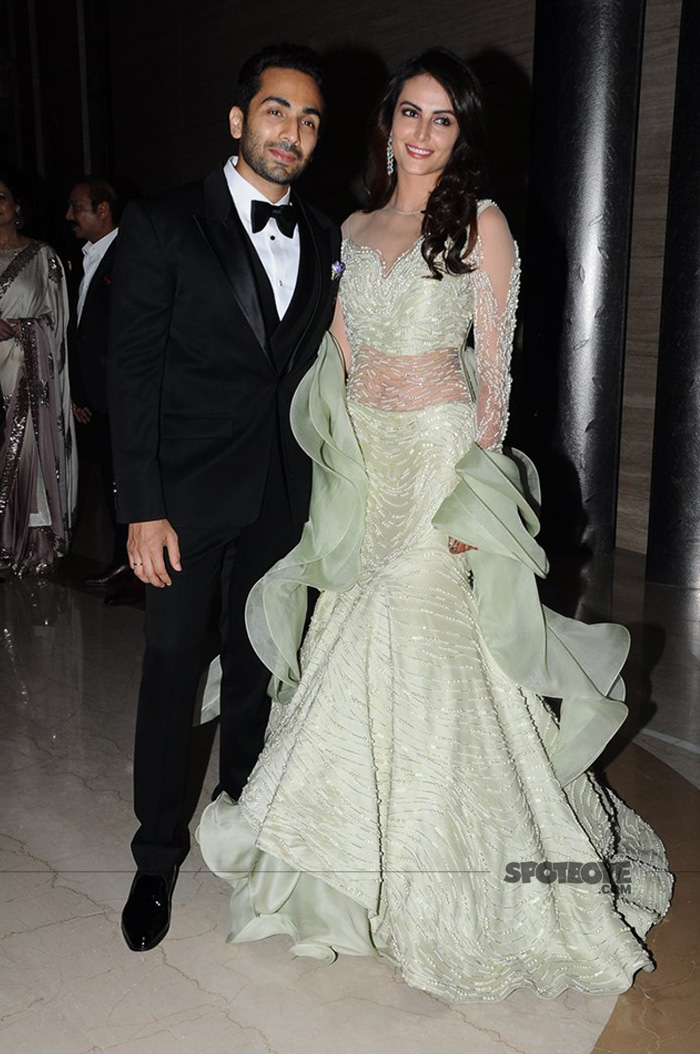 Mandana Karimi With Her Husband Gaurav Gupta
I've been staying with friends or in a hotel since 7 months, it's been really tough. Where will I get the money to survive?
Some of my friends have come down but my family is not here and I don't have a place to stay. I am not in touch with anyone from Bigg Boss so I don't think any of them are aware of my plight.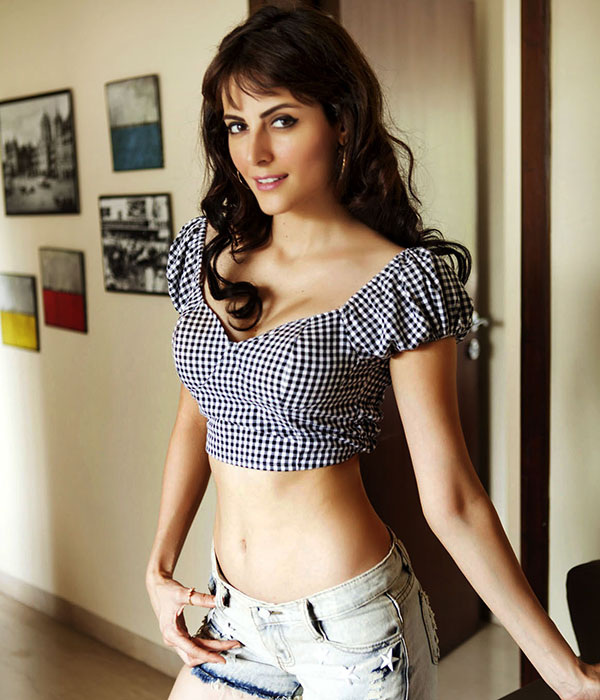 Mandana Karimi In Happier Times
I didn't leave my house, I love it. I haven't been allowed to enter the house or even my husband's office but that doesn't mean I should get divorced. I am still his wife, I love Gaurav.
MUSKAAN MIHANI (separated from Tushal Sobhani) :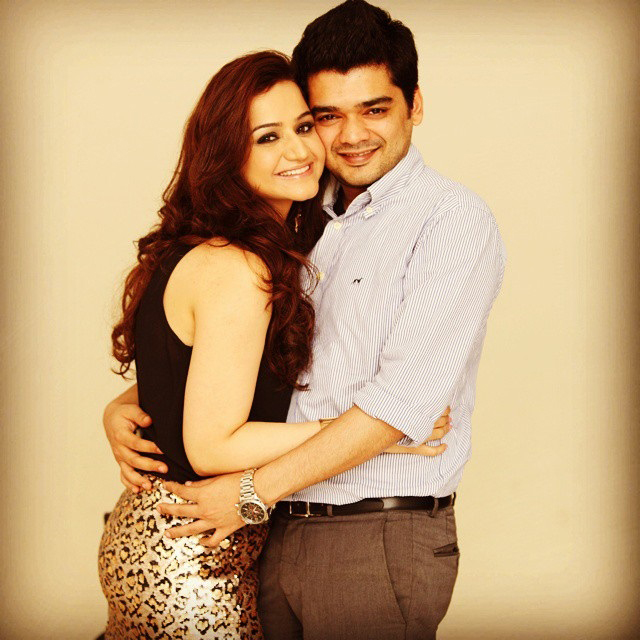 Muskaan Mihani With Her Husband Tushal Sobhani
Muskaan was subjected to extreme cruelty. A source says, "Her husband would run her down all the time and she was told: Teri aukaat kya hai? Tu sirf ek TV actress hai. Wapas chali jaa. Tusshar even pushed her once. She was being treated like dirt, the in-laws' family was ganging up against her."A NC has also been filed against Tushal for harassment (after a legal notice was sent to him which he did not respond to) in Khar Police Station, two weeks ago- a couple of days before Muskaan packed her bags from her marital home.
And who is looking after the baby? Reveals the source, "Let's tell you that Muskaan was categorically told that if she wants Tushal to look after the baby she should leave her with her father (Tushal) and his family, and have no contact with her thereafter. She was told that if she does not comply to this demand, Tushal will not pay anything for the daughter's upbringing and welfare."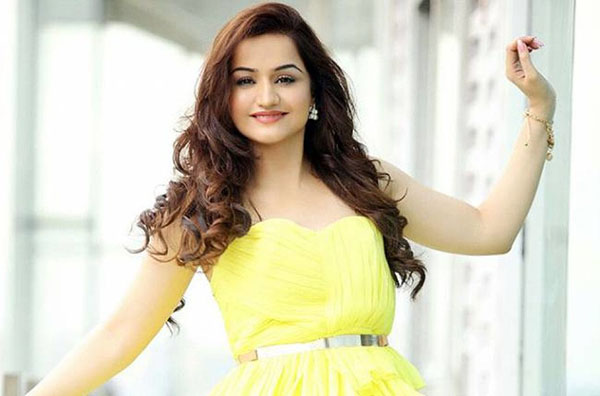 Muskaan Mihani Smiles For The Camera
So where is the baby? Reveals the source, "The baby is with Muskaan. The baby was born pre-mature and Muskaan has done practically nothing ever since her birth except nursing her to grow up healthily. Touch wood, today, Mannat looks as beautiful as Muskaan and is a very sharp child."
Muskaan married Tusshar in September 2013. Muskaan's sister Rishika, who is also a TV actress, had then said: "It was a fairytale wedding." Muskaan and Tushal had performed to the song Tum Hi Ho from Aashiqui 2. Oh, these fake love stories and marriages, I tell you!
We hear Muskaan is consulting lawyer Vandana Shah, but Ms Shah refused to comment on the matter when we called her.
Last heard, Muskaan is in a very sorry state asking God: What wrong did I ever do in this birth to deserve this. She hasn't got any answers from God yet and her confidence has been shaken up. "She will file for divorce soon. And the matter is going to get uglier," the source concludes.
DALLJIET KAUR (divorced from Shaleen Bhanot):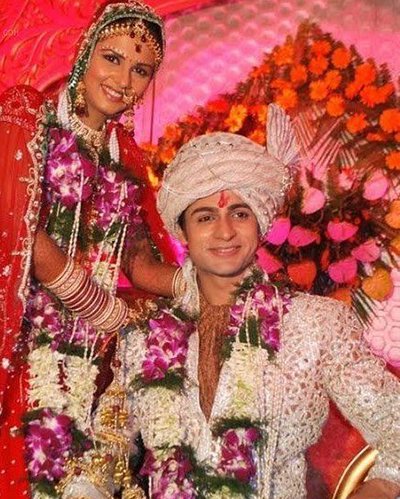 Dalljiet Kaur With Her Husband Shaleen Bhanot
I tried to make myself happy with whatever was given to me and not given. But superficial happiness does not last long, does it?
Pregnancy induces many physical and mental changes in women, and that's when the real man comes out.
I had a difficult pregnancy. I was admitted to the hospital many times. Shaleen came just once or twice, and later stopped coming altogether.
Yes I was a victim of domestic violence, and I bore it right from my first year of marriage. Initially, I did not take it seriously and thought that it happens in every house. He would apologise and I would forgive him.
There was another woman in Shaleen's life. I wouldn't like to name her. She is married. I am not sure if they're still together, but I think they are. Last time I checked, they were very much together.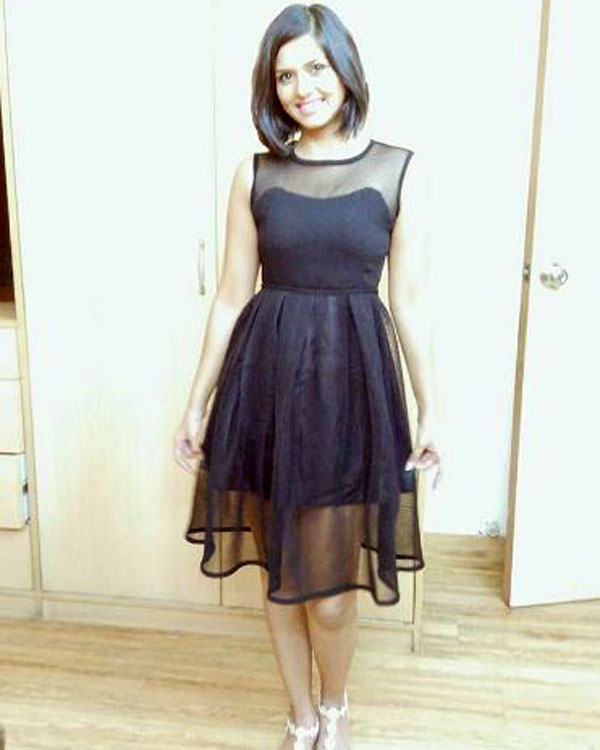 Dalljiet Kaur In Her New Avatar
My parents asked him to behave himself but he did not change.
Once he even tried to strangulate me and walked out of the house.
He even refused to give money for our child's milk when my maid asked him for the same. Shaleen has been a man who didn't provide for not only his child but his wife as well.
And once, he came charging towards me and I could have fallen with the baby.
SNEHA WAGH (separated from Anurag SolankI) :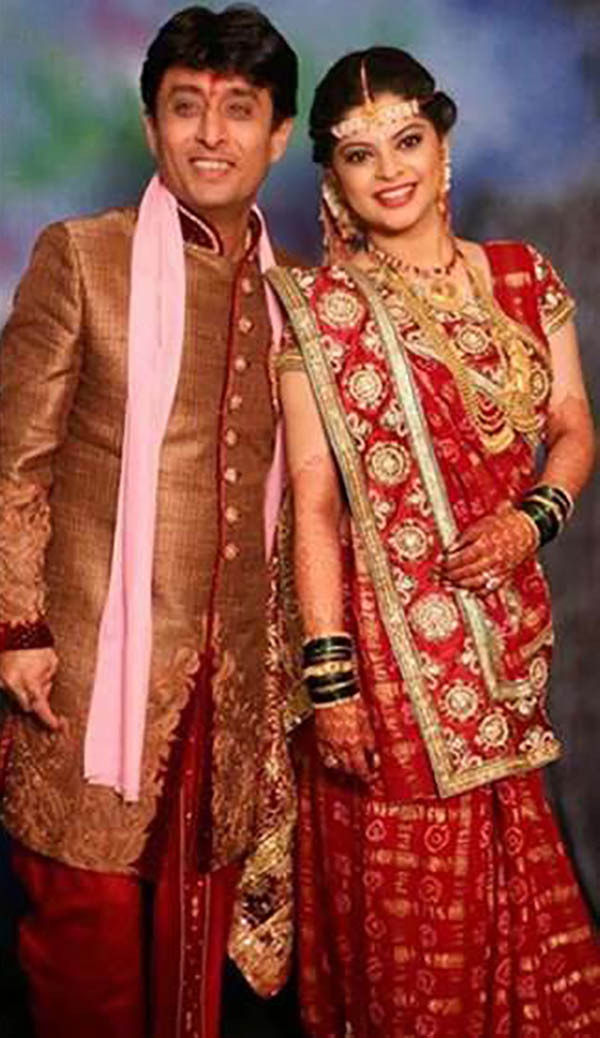 Sneha Wagh With Her Husband Anurag SolankI
It is true that I have ended my second marriage. I am separated since a year now.
However, there have been no legal proceedings from either side, which implies that we have not filed for divorce yet. But yes, the divorce will be happen soon.
I faced domestic violence in my first marriage. I was very young at that time. I was just 19. It was a proper domestic violence case. Frankly, I was never sure whether I should marry again. After 7 years, I somehow made up my mind that I should try settling into matrimony again. It was my sheer bad luck that I chose a wrong man again.
I retaliated, but I was quite timid. I didn't have enough power to rule over my head and heart. I didn't know what to do. I didn't know how to face the onslaught and get away from it. I was in pain for a very long time. I needed someone to get me out of it.
My parents and one of my close friends came together to help me overcome the trauma.
I feel very strongly for women who are victims of wife-beating and cannot come out of this.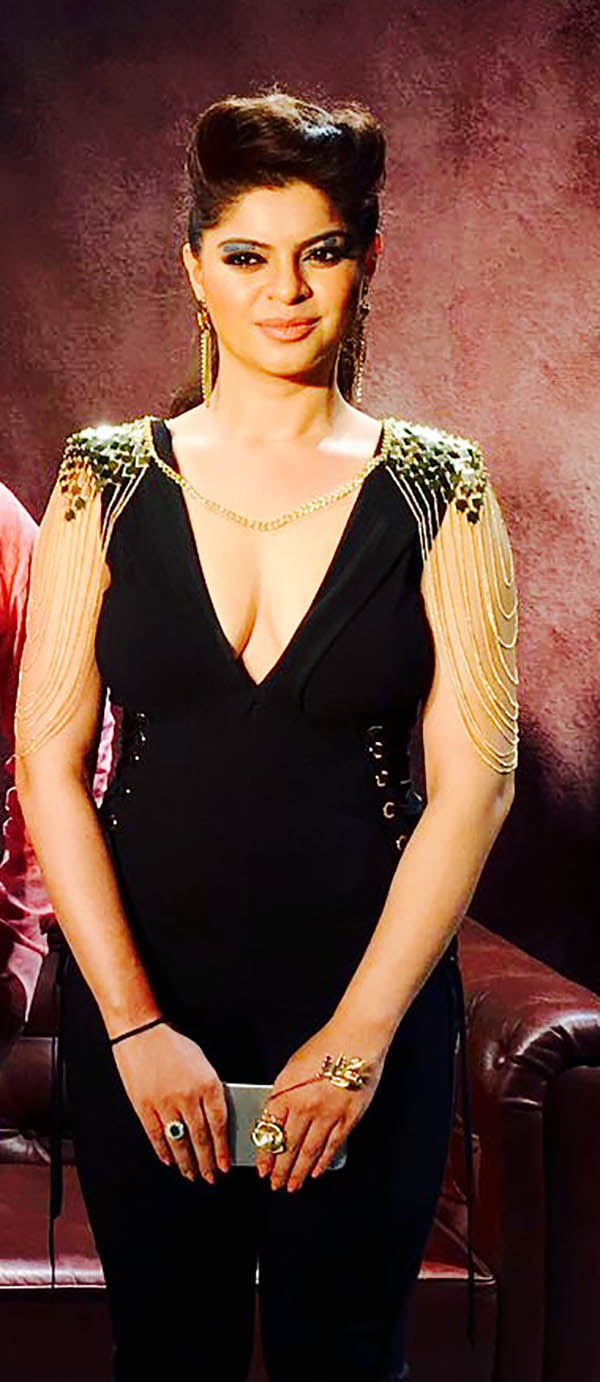 Sneha Wagh Looks Glamorous During Shoot
My weak point has been that I have never been vocal about this which I think I should have been, but anyway today I am finally talking.
Thankfully, my second marriage did not have the same issue but you see, I don't have the consent of the other person to talk on this. So... (trails off).
Frankly, it didn't work out, and it didn't work out at all. I realised that I couldn't spend the rest of my life with him.
I am a strong personality. Men find it difficult to handle a woman who has a strong personality.
I wouldn't like to go through whatever happened in my personal life all over again. Not anymore for sure. Today, my own happiness comes first to me. I got married for the second time to seek happiness for myself and not for the society, neither for my family nor for the public.
I wasn't happy and I rightly decided to be single. No woman should bow down to societal pressures. Let's stop thinking all the time that 'Log Kya Kahenge'.
SHWETA TIWARI (divorced from Raja Chaudhary):
In Shweta's words in an interview to me in Mumbai Mirror: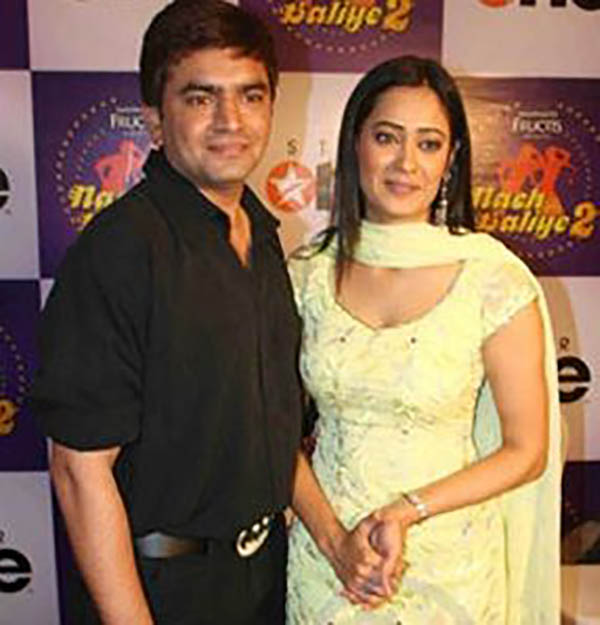 Shweta Tiwari With Her Husband Raja Chaudhary
Raja comes sloshed at 3 am. He abuses, breaks things around. He is not in a proper state of mind. Palak is scared of him and doesn't want to meet him. You tell me, what should I do (shrugs and pauses).
Raja used to cry and give sob stories to the police. They never believed me. Record karke lao, they said. One day, I recorded his violent and abusive behaviour at my house and only after that, they sent the cops.
We married after just three months of knowing each other. It was a mistake. We hardly knew anything about each other.
My family was against him. But I was 19 and stupid. After a few days, I found him drinking heavily. He blamed it on his social circle.
Soon after, I found myself pregnant. I went to my in-laws in Meerut. His sister Shalu was getting married. While I was away, I heard that he was getting too close to junior artistes and small time models.
He joined me there, and started cuddling up to Shalu's friend at the wedding itself. I took him to the terrace and questioned him about it. He slapped me so hard that I almost fell down.
Back home, he started having affairs Mala, Sona, Mukerji... God knows kitni thi! One of them even called me and threatened to throw acid on me if I didn't leave Raja. Palak started getting sick and I sent her off to my in-laws.
Raja didn't improve. I tried another trick. I called Palak back, thinking, 'kuch toh sharam aayegi is aadmi ko' but to no avail. Roz peeke aata, maarna peetna chalta raha, I still put it up thinking that something will change him. Lekin kuch nahin hua.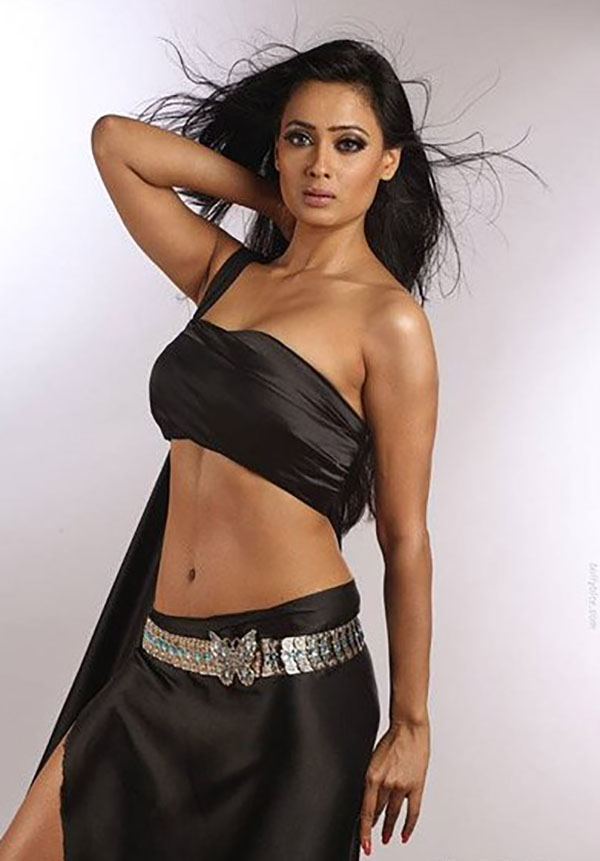 Shweta Tiwari Is Now Happily Married
Like a fool, I was still going on with him. But June 2007, I saw him cozying up with an actress who is now married. They were doing a play together and he told me, "Shweta, this is it, you are jealous. I love this girl. If u want to stay, you leave and this is how it will remain." And (sighs) I walked out of the house taking Palak with me. I went to my mom's place.
Kitna tolerate kiya tha. He burnt my wrists with cigarettes. He picked up and threw me against the walls. He used to physically and verbally abuse me in front of my parents.
He withdrew money from our joint account and gifted expensive jewellery to his girlfriends. No ornaments came to me. Surely, he wasn't wearing them either.
Nobody knows that I only got him admitted to Maseena Hospital for drug and alcohol abuse. Aage aage ambulance chal rahi thi, peeche meri gaadi. Police said iska dimag kharab ho gaya hai, isko drugs chad gayi hai. They were sending him out of the city. I went and met a cop and got the entire hospitalisation done.
He used to smoke some strange stuff and say, 'These are my herbal cigarettes'.
he even threatened Palak saying, 'Ek saal tu aur badi ho jaa. Tujhe jaan se maar dunga.'
You know what, he had reached a stage where he even started hurting himself with cigarettes, he even broke plates on his head.
He chased me to my shoots of Kasautii Zindagi Kay. Ekta Kapoor and her mom, Shobhaji, have waited up to twelve hours for me if I couldn't make it to the shoot due to Raja's unpredictable behaviour. I used to go there with marks on my face and the makeup man used to patch them up.
(SpotboyE.com condemns harassment of any such kind)

Image Source: Manav Manglani, cadalso, vexral