Yeh Rishta Kya Kehlata Hai SPOILER 9th July 2023: Manjiri Warns Akshara To Stay Away From Abhir; Mother-Son Get Hiccups As They Miss Each Other
In the upcoming episode of Yeh Rishta Kya Kehlata Hai, Abhir, Akshara and Abhinav will be going through a lot of emotional turmoil as they will miss each other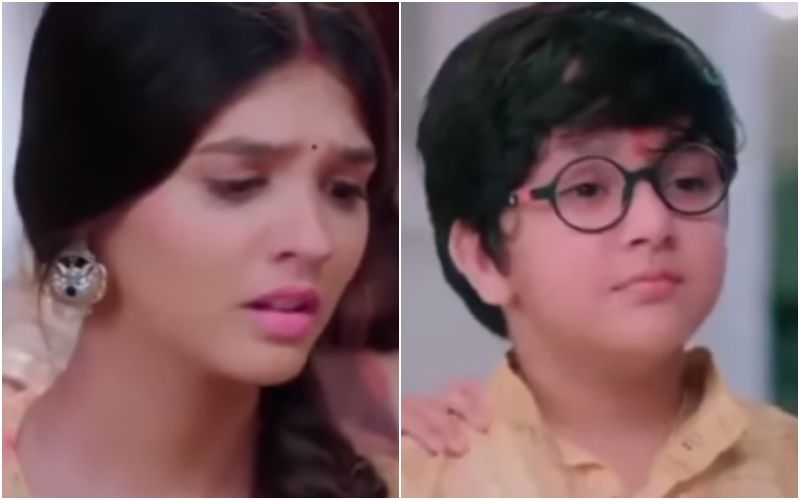 Produced by Rajan Shahi, Star Plus' show Yeh Rishta Kya Kehlata Hai has been running successfully for almost 15 years now. Starring Pranali Rathore, Harshad Chopra, Shreyansh Kaurav, Jai Soni and many more in pivotal roles, the current track of the show has left the fans divided. In the previous episode it was seen that Manjiri and Abhimanyu are extremely happy that Abhir has arrived at the Birla mansion to stay with them.
Today's episode starts with Abhir and the Birla's performing aarti. As Panditji asks everyone to pray to God, Abhimanyu and Manjiri thank the higher powers for letting Abhir stay with them. On the other hand, Aarohi and Ruhi wish for Abhir's happiness which is connected to his parents. Aarohi will state that the situation is unfair as only Manjiri and Abhimanyu are happy because of it. Abhir will think that even though Abhimanyu is his father, the house was never his. He will start missing Akshara and Abhinav badly. When Panditji asks Abhir his father's name he takes Abhinav's name, leaving everyone shocked.
ALSO READ: Yeh Rishta Kya Kehlata Hai SPOILER ALERT 8th July 2023: Abhir Refuses Abhimanyu Request To Call Him Papa, Akshara-Abhinav's Marriage In Trouble
As the next day arrives, Akshara and Abhir start having hiccups as they miss each other. However, they stubbornly refuse to call and talk to each other. In the next episode it will be seen that just as Abhimanyu decides to take Abhir to the hospital for his hiccups, Akshara arrives at the Birla mansion with his favourite quilt. Manjiri will be seen warning Akshara to stay away from Abhir, so that he can easily settle in his new life.
Image Source: Instagram