Yeh Rishta Kya Kehlata Hai SPOILER: Mahima Investigates Manjiri's Accident; To Expose Aarohi's Truth During Akshara And Abhimanyu's Sangeet
Mahima will try to bring up the truth about Manjiri's accident during Akshara and Abhimanyu's sangeet ceremony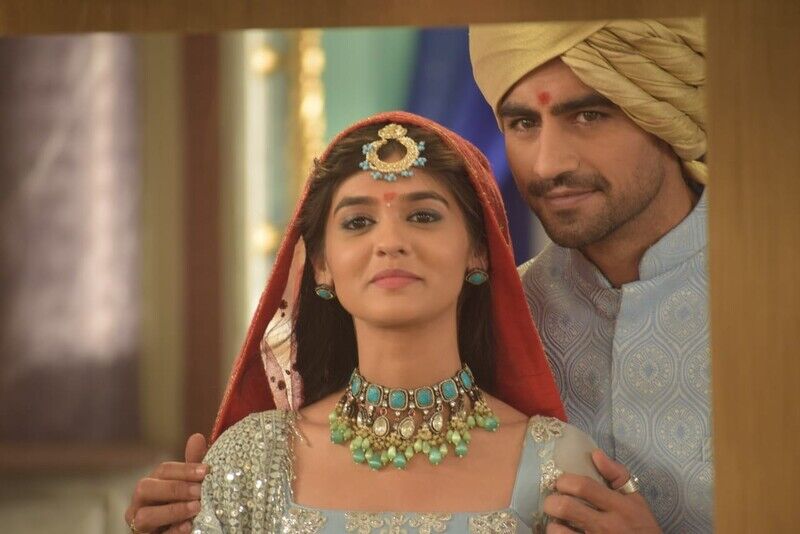 Well, it's Shaadi time in the Goenka's and Birla's house. After overcoming all the obstacles,
Abhimanyu
and Akshara will be finally tying the knot soon. In the recent episodes of Yeh Rishta Kya Kehlata Hai we could see the wedding preparations are going in full swing but in the upcoming episode, the plot will take a surprising turn with Manjiri's accident truth revealed to everybody.
In the upcoming episode,
Akshara
tries to calm down Aarohi by telling her that Abhimanyu has forgiven them and she asked her to be careful next time as Abhimanyu will not forgive her if anything such happens in the future. The next day, both the families plan a sangeet ceremony and end up locking ladke-wale vs. ladki-wale theme. They even ask Abhimanyu and Akshara to not talk to each other. Meanwhile, Manjari asks Harshvardhan to attend the sangeet to which, he responds by saying that his wife and son don't need him anymore. Abhimanu listens to this conversation and asks Harshvardhan to slow down his volume.
Ahead of this, Abhimanyu gets a text from his private investigator who informs him that he will get the proof of the accident by evening. He wants to share it with Akshara but the Goenkas don't let her talk to him
Meanwhile,
Mahima
pens a letter to the private investigator about the accident. She plans to make him expose the truth during the sangeet in the evening. Well, let's see if Mahima succeeds in bringing the truth in front of everyone. To know how Abhimanyu reacts to this truth, stay tuned to the show.
Image source: SpotboyE