Yuvraj Singh Wanted Me To Have A Baby From Zoravar & I Told Him That I Was Not Ready, Says Akanksha
Ex-Bigg Boss contestant and Yuvraj Singh's sister-in-law Akanksha Sharma is livid that her mother-in-law continues to rubbish her allegations against the Singhs. The lady reiterates what her lawyer told us last time- that yes, Yuvraj indeed told her to start a family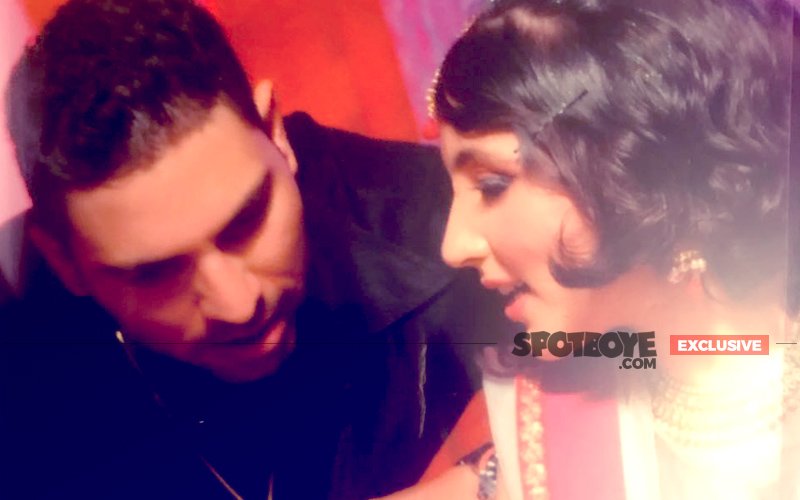 After we carried Akanksha Sharma's interview on October 17, her mother-in-law Shabnam Singh- m/o Yuvraj Singh- surfaced to lash out at Akanksha.

We re-connected with Akanksha putting Mrs Singh's allegations and questions on her table.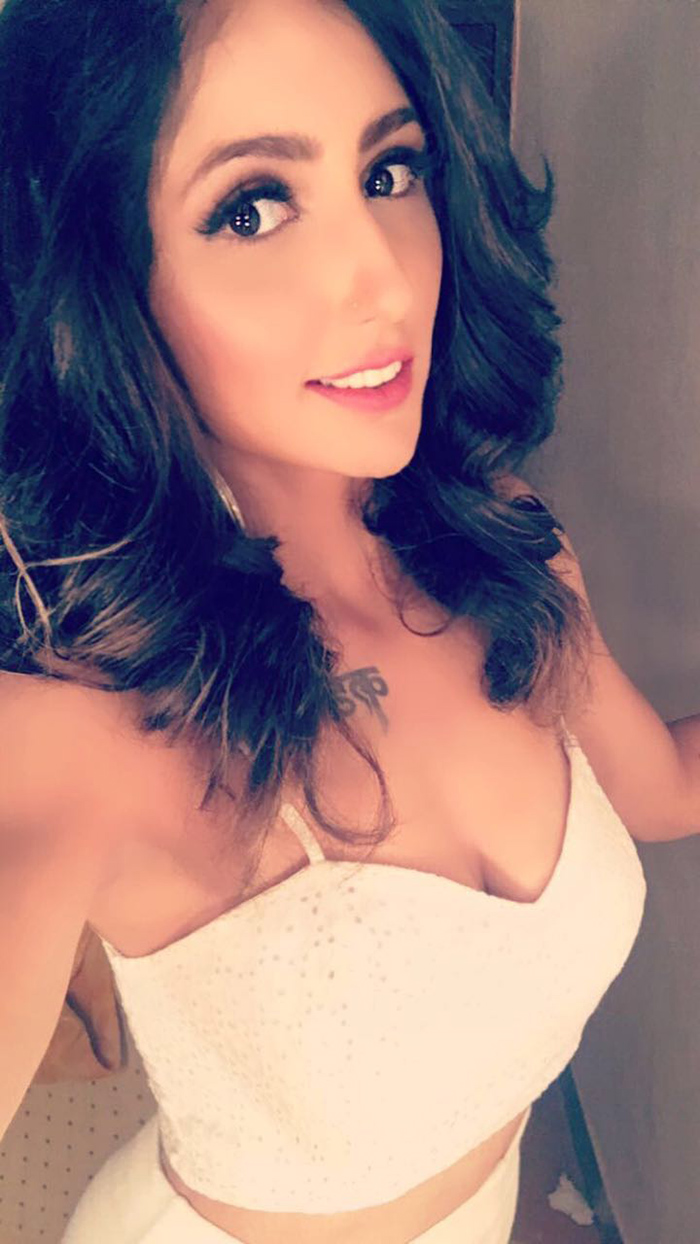 Akanksha Sharma

Excerpts from the conversation that followed:
Apparently, after reading your interview with us published on October 17, 2017, your mother-in-law Shabnamji has again said that your allegations against Yuvraj and his family are baseless...
Oh yeah! Well, I really don't know why I would need a bad kind of publicity. I am a respectful woman and I would have never retaliated if the water hadn't come up to the neck in my sasural.

Nothing happened in Court on Oct 21, the judge was on leave. Now, it's Nov 21. Shabnamji will soon know if I am looking for publicity when she is confronted with facts.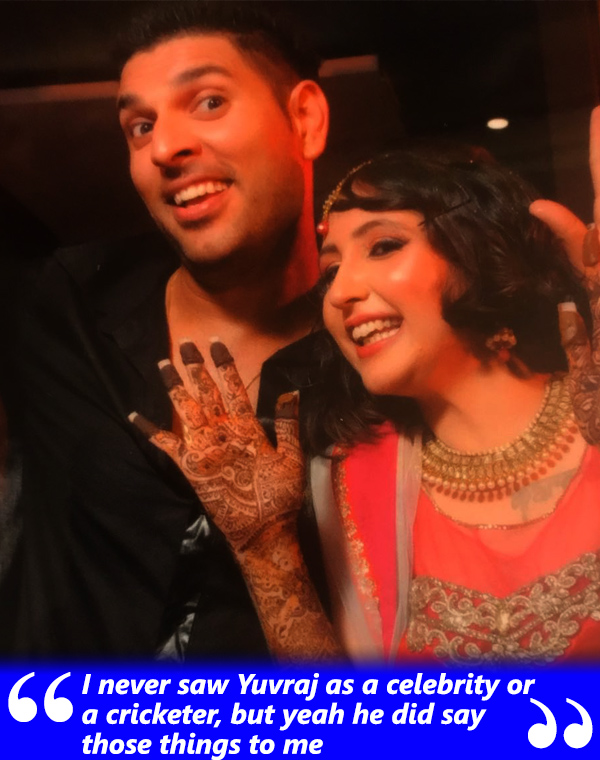 Shabnamji wants to know what are you fighting for?
Freedom. I am done with her family. Let me proceed ahead in life.

Your lawyer Swati Singh Malik had then told us that like his mom, Yuvraj asked you to have a baby...
Yes, he did.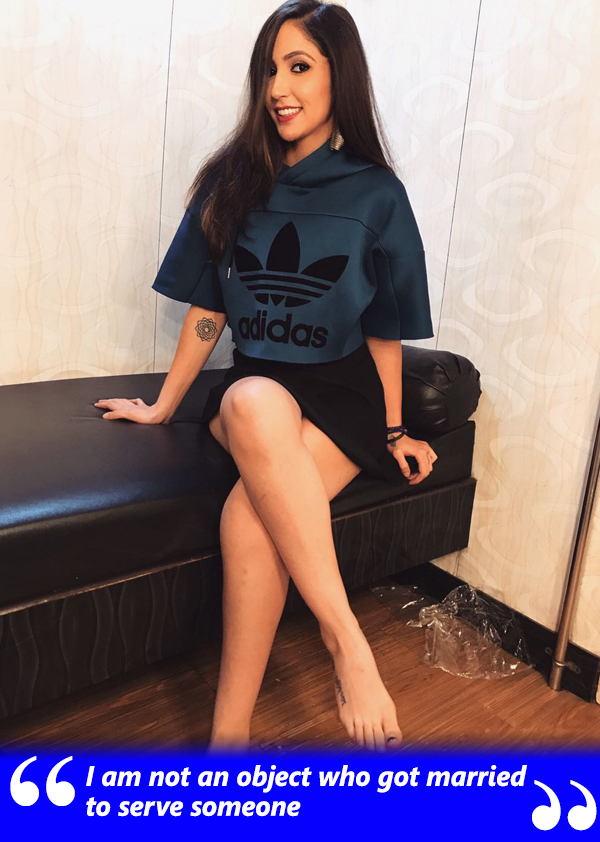 And what was your reply to him?
That I was not ready.

Shabnamji also says that you never spoke against Yuvraj in the Bigg Boss house or before, but now suddenly…
I did not say anything against Yuvraj because I did not know the laws. I did not know that being privy to my kind of suffering makes him guilty as well.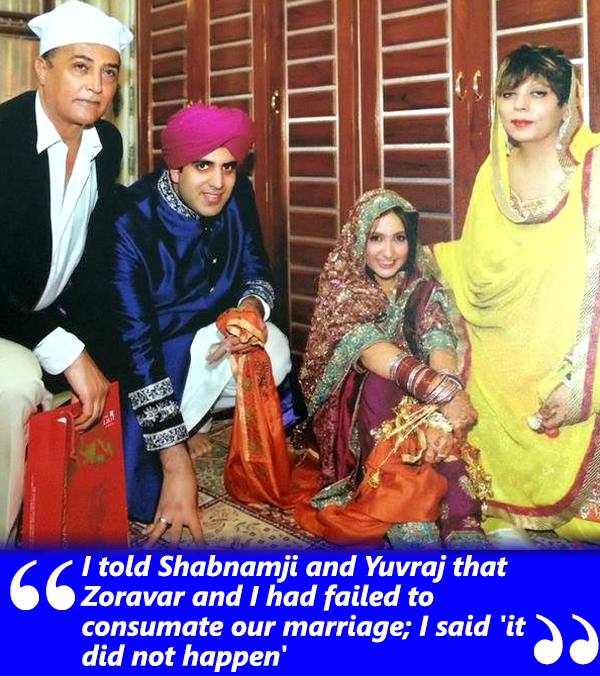 Did Yuvraj's approach shock you? He is a big celebrity...
Frankly speaking, I never saw Yuvraj as a celebrity or a cricketer. So I was not kind of shocked or thinking too much about what he said, but yeah he did say those things to me. I only saw him as my brother-in-law.

Sources close to the family have said that you are using Yuvraj's name to make preposterous allegations...
Well, I just told you that I thought of him not as a celebrity but family.

And btw, my MIL too wanted me to have a baby soon. I had told you, not too long ago, that I was given by a few oranges given by a certain Babaji, who decides certain important things in that house, to consume, which I was told would help me to become pregnant.



Akanksha Sharma With MIL Shabnam Singh

In one of your earlier interviews to Spotboye.com, you had clearly said that you couldn't consumate your marriage. Did you tell Shabnam and Yuvraj that?
I did.

I told them that 'It did not happen', in just that many words.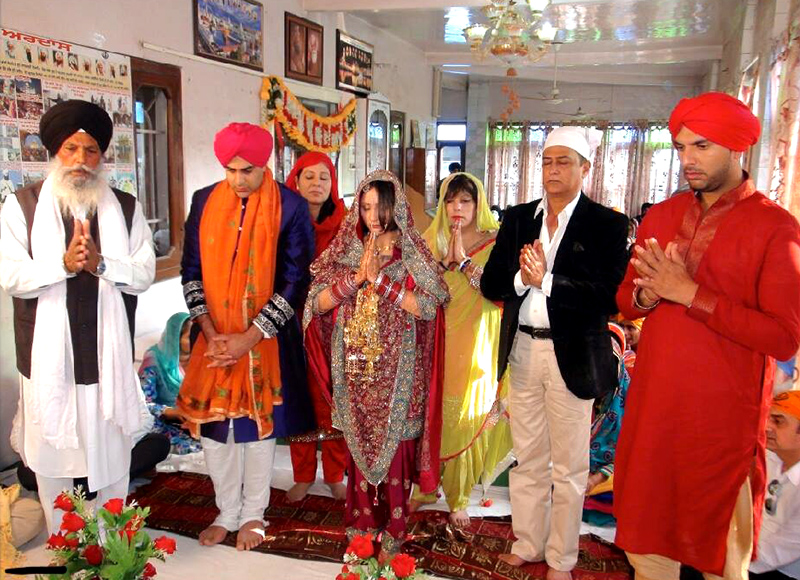 And then?
Well, they could never understand all that. They were like 'How can you give up so soon? Try and try until you succeed'.

It was like 'This is how our family works, carry out your role and obligations'.

Surely, I am not an object who got married to serve someone (pauses).

Continue...
The atmosphere in that house was pretty stifling. 'Ab shaadi ho gayi hai, toh bachcha ho jana chahiye'. How do you deal with a thought process like that? It was like I had no right to refuse having a baby.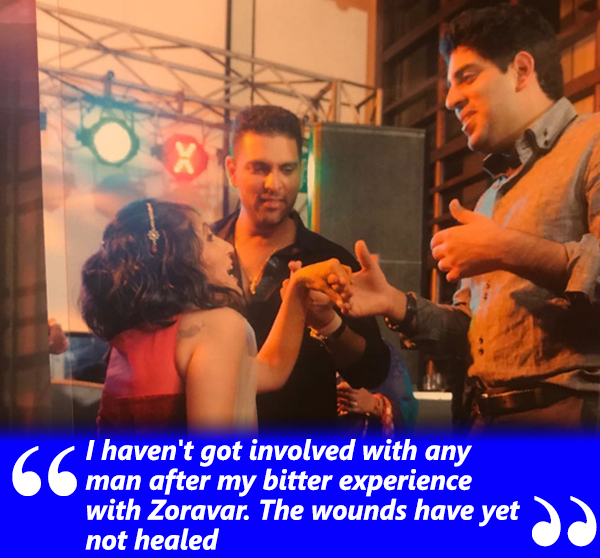 Still, if you had gone ahead with their insistence…
How could I? Bringing a baby in this world is a huge responsibility. Even if Zoravar and I had consummated our marriage, I wouldn't have had a baby rightaway. I would have waited a bit, and then (pauses and continues) I would have definitely seen the environment in the house and not wanted to have a baby

Fast forward. Have you till date kept away from men during your legal battle with Zoravar or intermingled…?
(Interrupts) I have interacted with men and gone out for lunch/dinner/coffee- but haven't got involved with anybody after my marriage broke. The wounds have not yet healed.

Lekin kuch bhi ho jaye, I will not get suppressed. I will continue to fight for justice. I want to get free from my marriage. I want a divorce from Zoravar ASAP. It has been nearly 3 years now and how much I try to put the ugly past behind me, it keeps resurfacing in my day-to-day life as most people I meet tend to drift the conversation in that direction.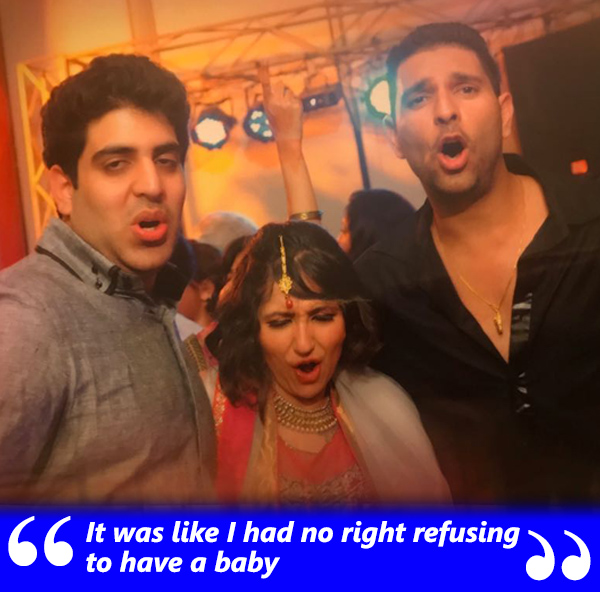 Cutting to the latest scenario, Twitteratis are supporting Yuvraj and lashing out at you...
Of course, that was bound to happen. He is well known. But I would like to say here that being a human and being a cricketer are two different things.

People who are tweeting haven't gone through the imprisonment I underwent at my in-laws' place.

I even wanted to work, but I was not allowed.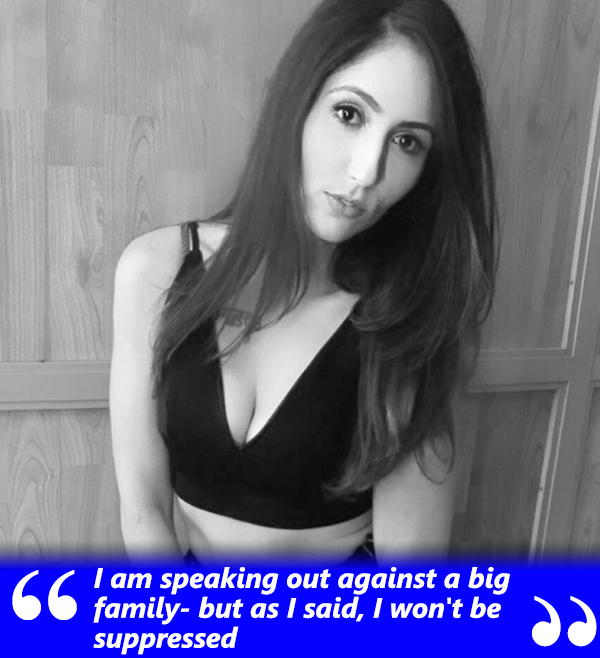 Parting shot?
To conclude, I know I am speaking out against a big family- but as I said, I won't be suppressed.

Lawyer Swati Singh Malik Speaks:
Shabnamji's statements against my client Akanksha Sharma smack of'damage control exercise'. Who told her that an FIR had been filed? And yes, Yuvraj is a Respondent and he is Respondent No.3. These are terms used in the legal system, but that does not mean Yuvraj did not tell my client to have a baby or that she should listen to his mom if she wants to keep staying in their house. Akanksha was subjected to emtional harrassment and mental cruelty. Just because Yuvraj is a big name does not mean that he is above the law. And mind you, the case of Domestic Violence by Akanksha was filed only after the District Protection Officer had verified it from the victim.