WHAT! BTS' Kim Seokjin To Enlist For MILITARY TRAINING A Week After His Birthday? BigHit Reacts To Rumours, Asks Fans For Their Understanding
Kim Seokjin will soon enlist for his much-awaited military training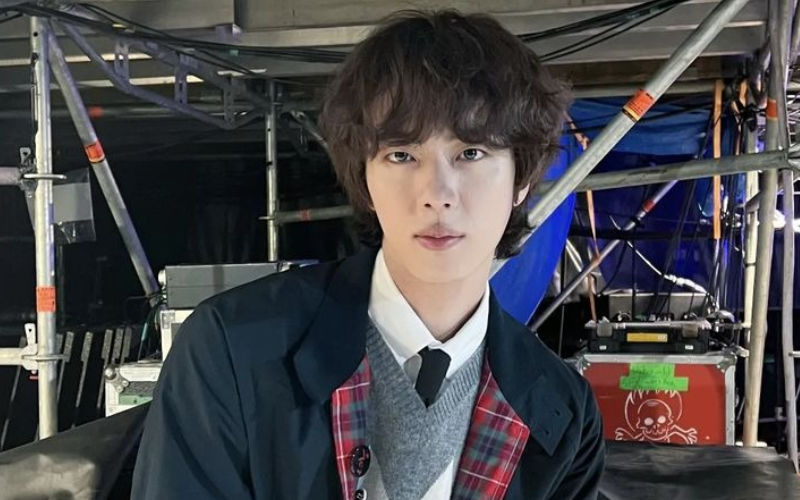 BTS' vocalist Kim Seokjin aka Jin is currently gearing up to enlist for his much-awaited military training. The oldest member of the septet, who recently released his first solo song, The Astronaut, in collaboration with international band Coldplay, will be going off to military training on December 13.
Yes, you read that right! If reports from Yonhap, a South Korean news agency, are to be believed, not only has he started the process of his enlistment, but he will be enlisting on December 13, a week after his 30th birthday on December 4. According to reports, Jin will enlist at the recruit training centre in Yeoncheon, Gyeonggi-do. After receiving five-week training, he will be deployed to the frontline unit, where he will undergo a compulsory training programme for 18 months.
ALSO READ: BTS' ARMY Gets EMOTIONAL As HYBE Chairman Bang Si-Hyuk Expresses Gratitude Towards The Fandom's Support And Criticism- VIDEO INSIDE
According to the calculations of the ARMY, Jin will be discharged on June 13, 2024, exactly 11 years after BTS made their debut in the world of K-pop. Reacting to the ongoing speculation, BigHit Music has asked fans for their understanding as they have not received any confirmed dates yet. Talking about the same to Newsen, the company's spokesperson said, "We cannot confirm these details at this time. We ask for your understanding."
Recently, the singer opened up to his fans about his upcoming birthday and military enlistment. During a live interaction on Weverse, when asked if he was excited for his birthday, he said, "No. I'm on the front line." Speaking on the same matter during another chat, Jin revealed, "I originally planned to enlist in June, but in order to be courteous to fans, I waited until our October performance (in Busan). I didn't want a tearful performance, so my enlistment announcement was delayed."
While ARMYs are eagerly waiting for an official confirmation on the same, Jin has made sure to leave his fans with plenty of content to enjoy. From his cooking vlog, drinking show with Youngji, traditional alcohol making with chef Baek Dong Won to many Run BTS episodes, it will definitely be hard for the fans to watch the other BTS members perform without their favourite hyung.
Image Source: Instagram