Entertainment News Round-Up: EXCLUSIVE! R Madhavan Talks About Working With Shah Rukh Khan, Nambi Narayanan's life And More-READ BELOW, Missing Japanese Pornstar Rina Arano's Dead Body Found Naked And Tied To A Tree, Bigg Boss 7's Sofia Hayat Hospitalised In UK Due To Fasting, And More
Here's a quick round-up of what happened in the Hindi film and TV industry yesterday - June 1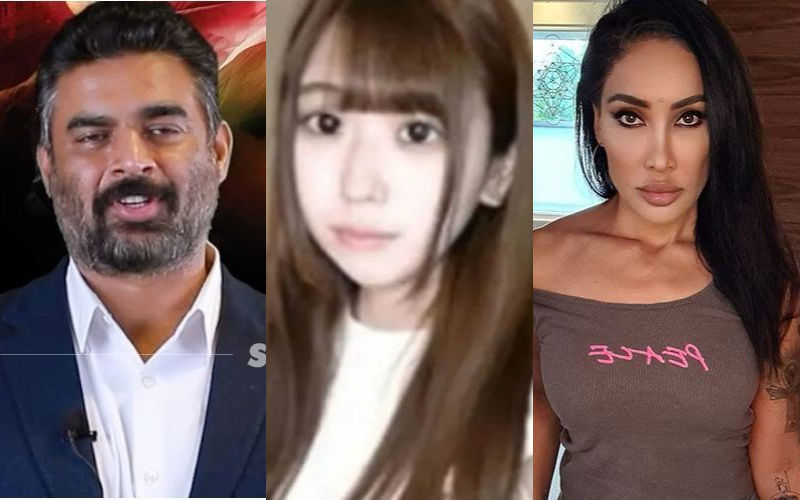 EXCLUSIVE! R Madhavan Talks About Working With Shah Rukh Khan, Nambi Narayanan's life And More-READ BELOW

R Madhavan has done it! His Nambi Naryanan bio-pic is a work of beauty, and a joy forever. Without pulling any punches, Madhavan socks us in our complacent faces, as the horrific story of a dedicated passionate scientist's torture and persecution comes to life.
Missing Japanese Pornstar Rina Arano's Dead Body Found Naked And Tied To A Tree
In a rather shocking turn of events, a body of a missing woman was found naked and tied to a tree in a remote forest in Japan. The missing woman was identified as Rina Arano, 23, who worked in the adult film, was reported missing on June 8. Her partially decomposed body was reportedly discovered days later.
As per the New York Post reports, investigators found CCTV footage outside a train station in Ibaraki Prefecture that showed Arano getting into a car on June 5 with a man, identified as 33-year-old Hiroyuki Sanpei.
Bigg Boss 7's Sofia Hayat Hospitalised In UK Due To Fasting
Actress-model Sofia Hayat, who is known for her stint in 'Bigg Boss 7' was rushed to hospital in the UK after she suffered a major health setback due to extreme fasting. The actress was hospitalized when her salt levels reportedly dipped 'dangerously low'. Sofia, who was observing a fast, fainted after shivering and feeling dizzy. In a recent interview, Hayat revealed that she was doing the body cleanse practice by fasting and that she did anema and during the purging process she lost a lot of salts and electrolytes from her body.
Eknath Shinde Becomes Maharashtra CM; PM Modi, Kangana Ranaut, Riteish Deshmukh And More Send Wishes
Shiv Sena MLA Eknath Shinde is the new Chief Minister of Maharashtra. He took the oath as the new CM of the state just a day after former CM Uddhav Thackeray submitted his resignation from the post. Eknath has been receiving congratulatory wishes from every nook and cranny. From PM Narendra Modi to Bollywood celebs like Kangana Ranaut, Riteish Deshmukh, Swara Bhasker, and more extended their wishes to Eknath Shinde on becoming the new chief minister of Maharashtra.
Machine Gun Kelly SMASHES Champagne Glass On Face After His Madison Square Park Gig
Popular music artist Machine Gun Kelly aka MGK lost his calm in the middle of his jam-packed show at Madison Square Garden on Tuesday, June 28. But, things turned bloody when he broke a glass on his forehead while performing at the party.
The American rapper was seen yelling at one of his fans from the audience and later smashed his guitar. Furthermore, he even smashed a champagne glass against his face with such a force that it shattered, causing the singer to bleed profusely from his forehead at Catch in New York City late Tuesday.
Image Source: Instagram