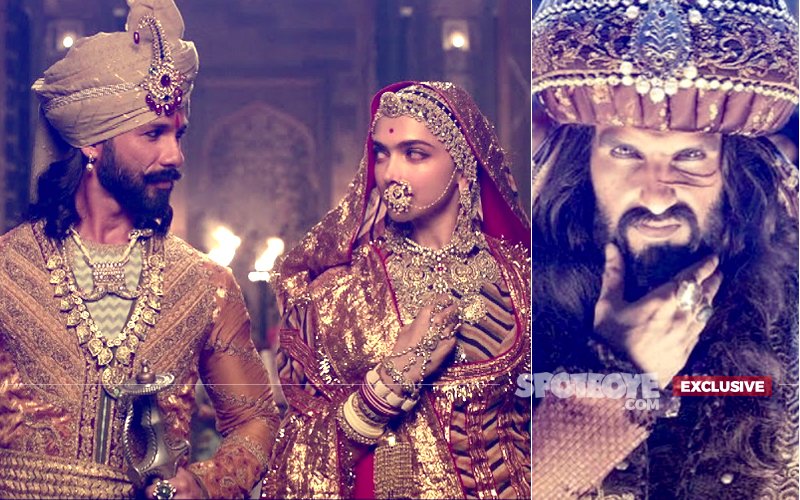 Trade experts and theatre owners are all pumped up for the upcoming long Republic Day weekend.
While the film opened
to a slow start
, box-office collections picked up during the day.
Trade expert Taran Adarsh says, "There has been tremendous curiosity to watch Padmaavat. Having watched the film I can safely call it a masterpiece. It has had a rocking start and should have a rocking weekend at the box-office."
Trade guru Komal Nahta echoes Taran's sentiment, "So brilliant is the film that it has the potential to smash all box-office records. Kudos to Sanjay Leela Bhansali! The film is going to be a blockbuster as the curiosity surrounding the film is unprecedented."
Film trade analyst Amod Mehra said, "Padmaavat has not just opened well, it has come sitting on an elephants back. It has been accepted that well by the masses. However, I have heard from many that the film is slightly lengthy, which means there is a bit of lag in the middle. Despite that, it surely will be a big hit.
Bhansali has cracked it again
."
Multiplex owners and managers can barely keep their excitement...
Maratha Mandir & Gaiety Galaxy Owner, Manoj Desai said, "The theatres are 60-70% full, which is a great sign considering the amount of chaos surrounding it. However, I feel is that families have been refraining from coming in the morning and afternoon shows, but surely they will turn up for the evening shows today. From tomorrow everything will be as usual, and this film will be the big ticket Bollywood has been waiting for since the past few weeks. Police protection has been given, which is something I am really happy about."
Sunil Gahlot from Movie Time said, "We had around 40-60% occupancy in the morning, but evening shows have already sold-out. From tomorrow the movie will do brisk business and am pretty sure over the weekend it will turn out to be a bumper hit. Police protection has been given and we have also increased the number of bouncers in our compounds. So it's all good."
Abhishek Rai from Inox said, "We are having a blast. 80-90% occupancy is a great thing for a film (under so much threat). The family audiences are also coming in, and that's what is giving the boost to the collections. Police has done a really great job."

We also got in touch with some multiplex owners from Delhi and Kolkata to gauge the situation in markets, outside of Mumbai.
A film exhibitor and distributor from Kolkata, said, "Over the extended weekend, the film should cross 100 crores, courtesy of the huge amount of excitement and anticipation among moviegoers. I am very confident that the protestors will take a u-turn once they see that there is nothing controversial in the film. Probably no film in the history of Hindi cinema has glorified their valour, bravery and culture as Padmaavat does."
Birendra Arora from Cinepolis Delhi said, "In Delhi the film's opening has been underwhelming. We are have about 40-45% occupancy but that's just because of the threat situation. We are confident that by evening and, at the max, by tomorrow morning all will be back to normal, and people will start flowing in huge numbers. The advance bookings are full. Plus, police has been doing a commendable job, and that's also giving audiences a lot of confidence."
A spokesperson from Big Cinemas Delhi said, "We saw 40-45% occupancy since morning. But evening shows are booked well. Police protection is there and also the internal security has been pumped up. So no untoward incident anywhere yet. Movie will pick up occupancy from tomorrow for sure. It will be a big hit."
Well, going by the early trade predictions, we have a blockbuster at hand(and cinema halls).Baahubali and Tiger Zinda Hai, watch out!
Optimism, all right but let's wait and watch. Padmaavat has received rave reviews from most sections of the media. For those who have come in late,
read the full movie review here
. SpotboyE.com Editor, Vickey Lalwani gave it a 4-star rating.
Image Source: instagram/bhansalisanjay