Anupamaa SPOILER ALERT 15th September 2023: Pakhi Forgives Romil, Gives Him Another Chance; Anu-Anuj Take Malti Devi To A Doctor
Anupamaa's upcoming episode will see Pakhi urging everyone to give Romil and Adhik another chance to prove themselves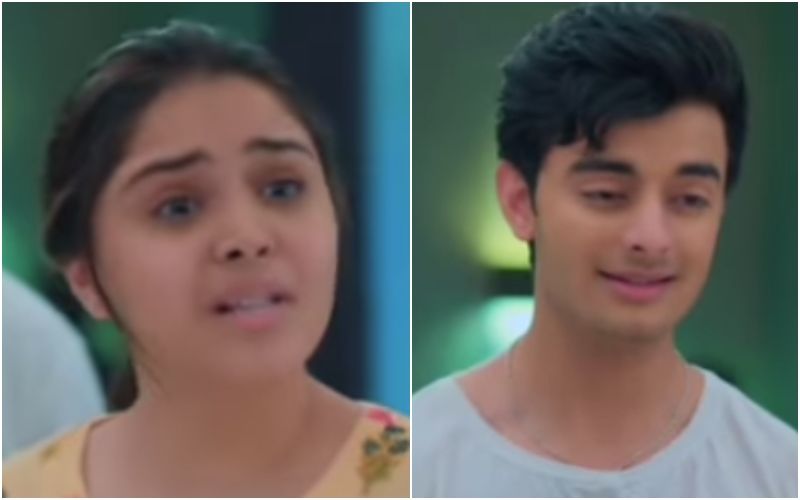 Star Plus' television serial Anupamaa has been raking in all the love from the audiences ever since it started airing in 2020. Starring Rupali Ganguly, Sudhanshu Pandey, Madalsa Sharma, Apara Mehta and Gaurav Khanna, the show tops the BARC ratings every week. It enjoys a huge fan base on social media as well. The drama in the serial is at an all time high as Pakhi has returned home after being kidnapped by Romil as a prank.
In the upcoming episode of the show it will be seen that the Shahs will be sceptical seeing Malti Devi staying at the Kapadias. As they sympathise with her, the police enter the house for Romil. A worried Romil apologises to everyone for his prank gone wrong. As Paritosh threatens to send him to the Juvenile home, Pakhi declares that he won't be going anywhere. She expresses how she wants to take the complaint back and that everything that happened was a misunderstanding. As everyone opposes her views, Pakhi stands up for Romil and says that he deserves another chance just like she did in the past.
ALSO READ: Anupamaa SPOILER 14th September 2023: Adhik Profusely Apologises To Pakhi For Misbehaving With Her; Vanraj Threatens To Send Romil To Jail
Pakhi goes on to share how it was just a prank gone wrong, as Romil's friends took good care of her by keeping her in a good place, giving her food and adding that nobody touched her. She explains how Romil didn't do a crime and deserves to be given a chance to correct his ways. An emotional Romil hugs her, expresses his gratitude and calls her Di. He promises the family that he will work for his forgiveness. To lighten the mood, Pakhi suggests that everyone should celebrate Raksha Bandhan.
ALSO READ: Anupamaa SPOILER ALERT 13th September 2023: Malti Devi Saves Pakhi From Being Molested; Leaves Everyone Shocked
Romil gets emotional after Pakhi ties him rakhi and promises her and Choti Anu to always protect them like a brother should. Further in the episode it is seen that Anuj and Anupamaa take Malti Devi to a doctor who diagnoses her with dissociative amnesia. The doctor explains that she can get her memory back if given the proper treatment. While Anuj is of the opinion that Malti Devi should receive medical care at the facility, Anu wants to take care of her as she is partially responsible for her Gurumaa's condition.
In the upcoming episode it will be seen that Malti Devi will plead the Kapadias as she didn't do anything. Anu tries to explain to her that it's not her fault that something is broken. Malti Devi rushes to Anuj and hugs him. She pleads with him and asks him to take his mother back home.