Imlie Actor Vishwa Gulati: I Love The Realism Anurag Kashyap brings In His Work- EXCLUSIVE
Vishwa Gulati speaks to us about his journey in the industry and also what sort of cinema he wants to do in future. Read on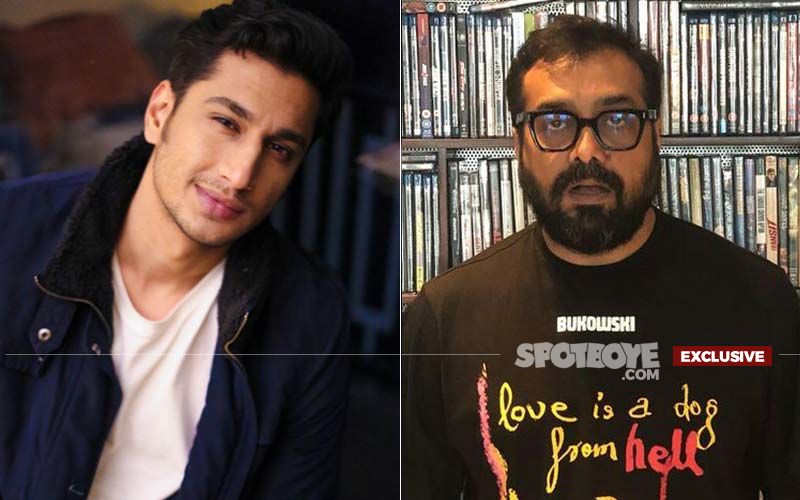 Actor Vishwa Gulati, who's currently winning hearts with his phenomenal performance in the hit television show, Imlie, has had quite an interesting journey leading up to his new show. The actor has explored various streams of creativity before he landed a role in the show. In this exclusive interview, Vishwa talks about his love for acting, his journey until now, and the kind of roles he'd like to do in the coming days.
Talking about all the creative lines of work he was involved in, he says, "Being a teacher is liberating and gratifying. Besides training as an actor, I also worked as an anchor, voice-over artist, and assisted in documentary film productions; and continue to do so simply because I thoroughly enjoy it so much! They are all creative fields and give me an opportunity to expand my horizons and meet with interesting people. My last documentary project as an Assistant Director Taala Te Kunjee/ Lock and key won the National Film Award for the Best non-Feature film on Social Issues in the year 2019."
ALSO READ: Imlie Actor Gashmeer Mahajani On World Environment Day: 'The Amount Of Awareness That Is Being Created Now Is A Positive Sign'- EXCLUSIVE
When asked what kind of roles he'd like to do, he says, "I personally enjoy doing intense roles, characters that have emotional depth and several layers and complexities. I love scripts that explore human bonding and relationships. I love working on the portrayal of a character's deepest darkest fear, their inner dilemmas and thought processes and struggles in life. I personally love Zoya Akhtar's work, I thought Made in Heaven was brilliant! I also love Anurag Kashyap's work. I love the realism he brings out in his films and web series."
ALSO READ: Imlie Actress Mayuri Deshmukh On Staying Away From Family And Shooting In Hyderabad- EXCLUSIVE
He further adds, "I would like to be a part of powerful and progressive films that make bold statements and challenge caste, gender and the structured norms of the society. If I had to name a few favourite Indian shows I'd say, Sacred Games, Jamtara, The Family Man, Pataal Lok, Mirzapur, Made in Heaven, Bombay Begums and Tandav from Indian and The Big Bang Theory, Breaking Bad, Money Heist and The Serpent from the international ones."
Image source: Greenlight media, Instagram/anuragkashyap10