Sunil Grover Shoots With MS Dhoni For The Promo Of His Cricket Show
The comedian has just shot with cricketer, MS Dhoni in Chennai for his upcoming show which is based on cricket...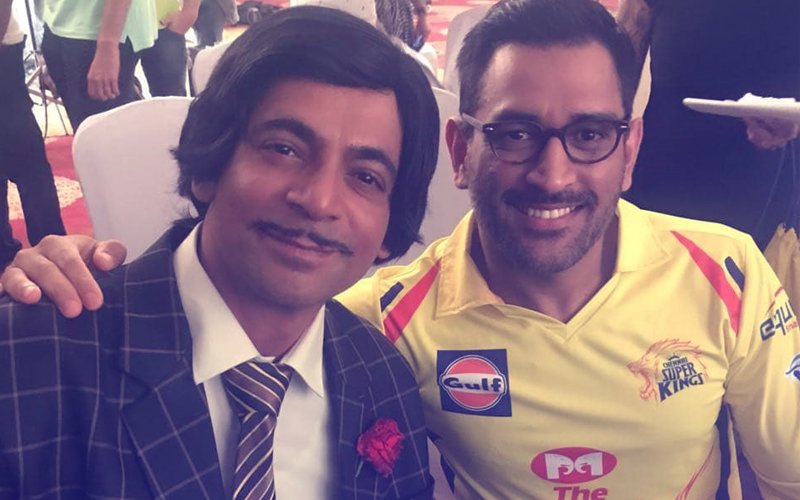 Just yesterday, we told you that Kapil Dev and Virender Sehwag have joined Sunil Grover-Shilpa Shinde's digital show based on cricket.

And now, here are pictures of the comedian with cricket world's sensation, MS Dhoni, as the duo shot for the promo of this show in Chennai.

Sunil is seen in a completely different avatar in these pictures. When we broke the news of Shilpa and Sunil's new venture we told you that the comedian will not play Gutthi or Dr Mashoor Gulati in it, so here he is- Sunil in a new character all together.

The show is yet untitled cricket but it is a comedy show, which will be produced by Lil Frodo Productions and headed by the two sisters, Preeti and Neeti Simoes.

Well, fans are eagerly waiting to see what Sunil does with Bigg Boss 11 winner Shilpa Shinde. After all, this will be the first project Shilpa has taken after her victory.

On the other hand, Sunil's arch rival, Kapil Sharma's new show, Family Time With Kapil has left fans disappointed as he has nothing new to offer in the show.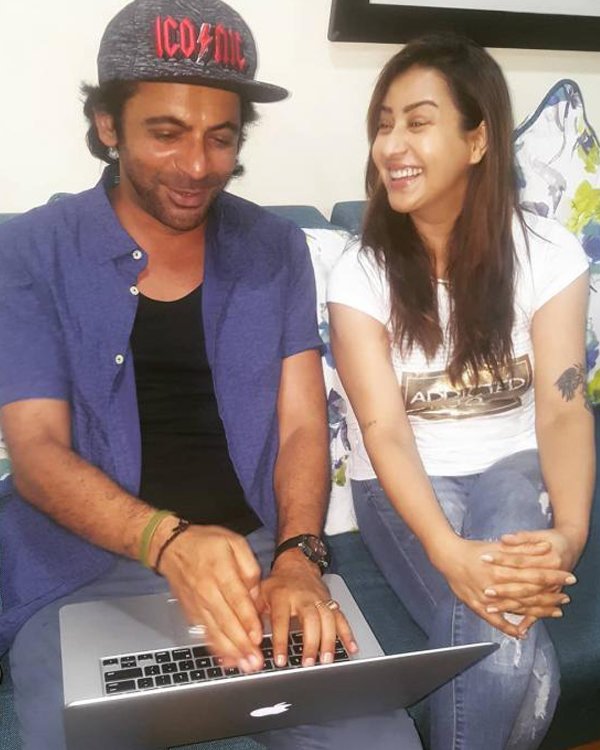 Sunil Grover With Shilpa Shinde

With Sunil too coming up with a comedy show, the pressure is double on Kapil to up his game. If he has Sidhu paji, Sunil has Viru and Kapil paji. This fight will surely be worth a watch.

So, will Sunil's new show impress the audience or will it fail to do so like Kapil's venture, thereby proving that both are at their best when together?

As of now, we eagerly await Sunil's promo with Dhoni. After all it's a big treat for cricket as well as the comedian's fans.


Image Source: instagram/infamousharsh & instagram/shilpashindefc