Sunil Grover Tells Kapil Sharma-You're Not God, Kapil Replies To His Message
Sunil Grover finally breaks his silence and gives it back to Kapil Sharma who abused and treated Sunil Grover badly.Also read Kapil's unbelievable reply to his message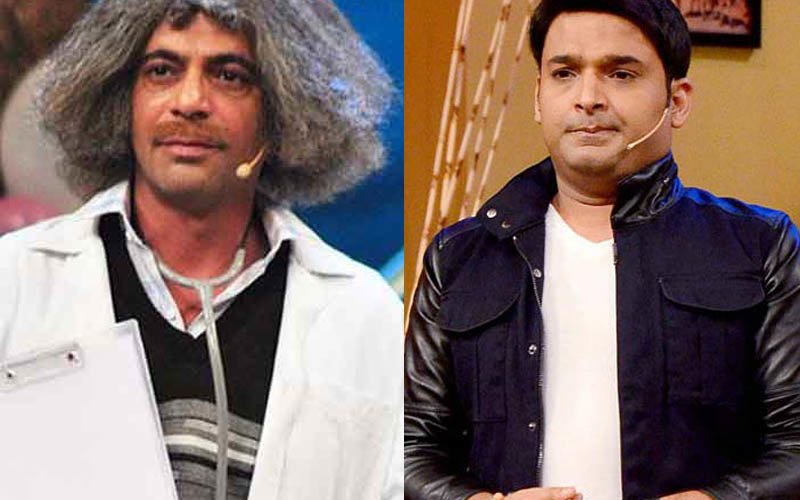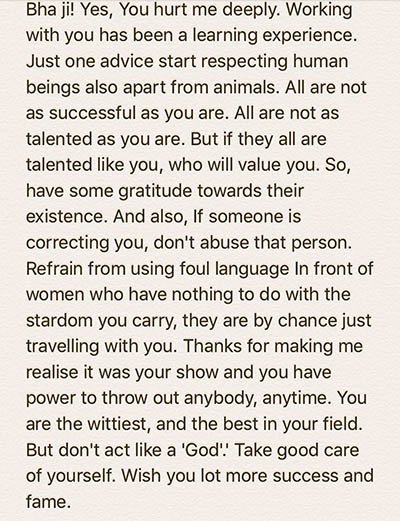 Bha ji!! Yes, you hurt me deeply. Working with you has been a learning experience. Just one advice start respecting human beings also apart from animals. All are not as successful as you are. All are not as talented as you are. But if they all are talented like you, who will value you. So, have some gratitude towards their existence. And also, if someone is correcting you, don't abuse that person. Refrain from using foul language in front of women who have nothing to do with the stardom you carry, they are by chance just travelling with you. Thanks for making me realise it was your show and you have power to throw out anybody, anytime. You are the wittiest, and the best in your field. But don't act like a 'God'. Take good care of yourself. Wish you a lot more success and fame.
Clear from his post, Sunil Grover is deeply hurt and doesn't look like that has any plans of forgiving Kapil Sharma.
Interestingly Kapil Sharma has replied to his post this morning.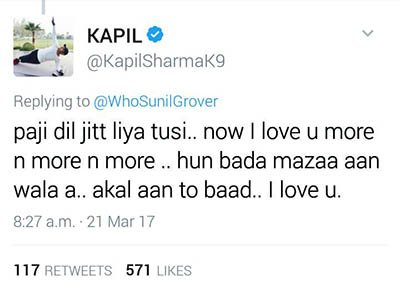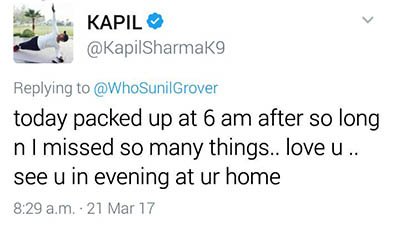 Kapil has still not apologized to Chandan Prabhakar. Let's see how he reacts to this.
Kapil has lost a lot of goodwill on social media and it is high time that he mends his ways. In the recent past, he has been nothing but a picture of arrogance, narcissism and cruelty.
Most importantly, Sunil and Chandan are two of the most important stars of his show, and considering their solidarity for each other, Kapil will need to mend things and apologise to Chandan, to get the show back on track. It is really sad that such a popular show is seeing such a sorry state of affairs.
With Sunil Grover publically expressing his sentiments about the entire incidence, this episode of Kapil Sharma's real life show has gone to another level.


Thumbnail Image Source: jagbani & greenmangomore