72.8% Of SpotboyE Readers Say That Kapil Sharma's Apology To Sunil Grover Is Fake
Our readers, who have been following the Kapil Sharma-Sunil Grover controversy closely, have given their verdict. Frankly, are you surprised?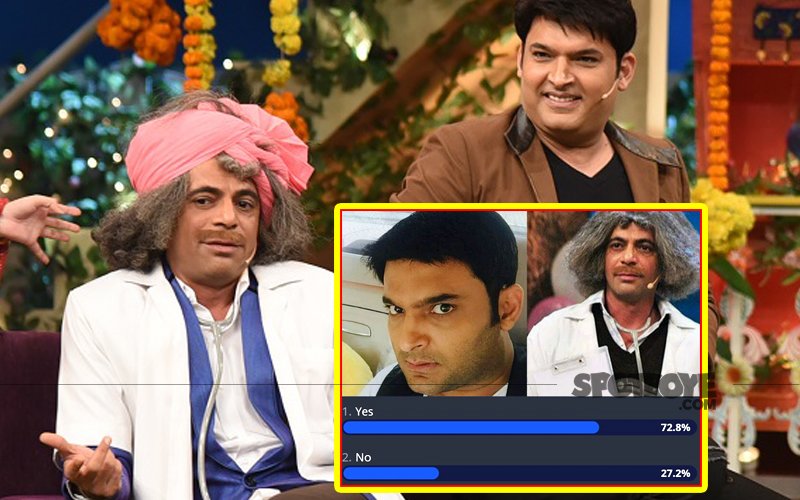 Day before yesterday, we conducted a poll whereby we asked our readers if they think that Kapil Sharma's apology to Sunil Grover after what transpired in the flight to Mumbai is fake.

Well, the results reveal that 72.8% of SpotboyE.com readers feel that the apology was a hoax. Needless to say, 27.2% are of the opinion that Kapil is probably guilty of what happened and wants to make amends.

For those who have come in late, Kapil Sharma beat up Sunil Grover on an Air India flight to Mumbai. They were on a tour to Australia and were returning to the city after performing overseas.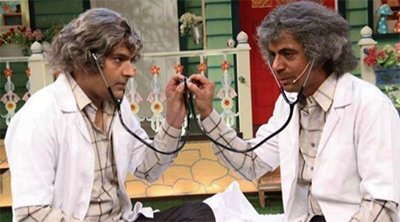 Image Source: youtube/setindia

The main reason for the fight was Chandan Prabhakar, the Chaiwallah of The Kapil Sharma Show. He got into an argument of sorts with Kapil back-stage in Sydney, which was their first halt on the Australian tour.

Chandan did not like the way Kapil spoke to him and retaliated by saying, "Tu hoga Kapil Sharma, but you can't speak to me like this." Kapil shot back, "Thappad marunga tujhe"!

Things got worse on the flight when Kapil (who was highly drunk) lost his cool and started abusing Chandan. That's when Sunil intervened to handle Kapil and the rest, as they say, is history.

That's not all, Kapil did not even spare Kiku Sharda, the lovable Palak and told him, "Maine banaya hai tujhe. Hai Kaun tu? Sirf Rs 10,000 per day ka artiste."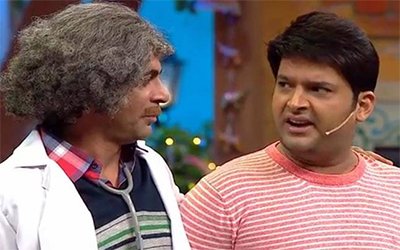 Image Source: youtube/setindia

Strangely, Kiku did not reply. He just put his head down and retired to his seat.

Following the incident, Sunil Grover and Chandan Prabhakar boycotted the show. Kapil, realising that gravity of the situation, apologised to Sunil (buzz is Sony forced him to do so), but the latter did not budge.

As things stand today, Kapil cancelled his shoot last night as not only did his team members abandon him, but the celebrities too gave him a thumbs down.

Perfect case of self destruction. Kapil, you will need to move mountains to rebuild your image. We wonder if viewers will ever be able to love you the same way.


Thumbnail Image Source: Manav Manglani